Xaero's Minimap (Fair-play Edition)
Mods
361,746 Downloads
Last Updated: Nov 19, 2020
Game Version: 1.16.4
This mod is sponsored by: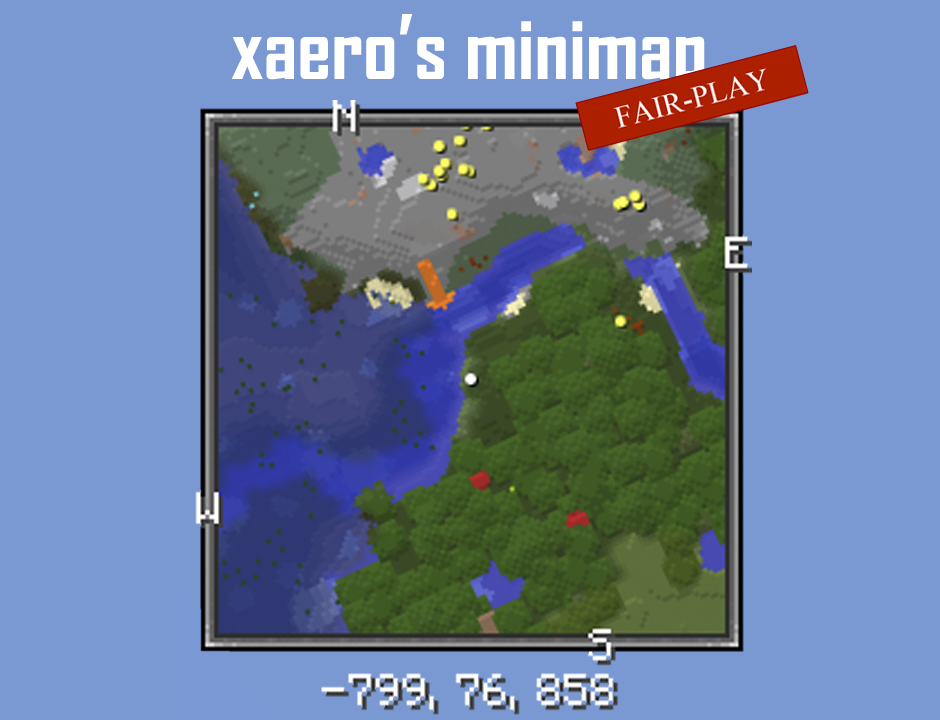 Unlike many other minimap mods, Xaero's minimap keeps the aesthetic of vanilla Minecraft.
This is the FAIR-PLAY version of the mod designed for fair PVP. Features like cave maps and entity radar are disabled in this version of the mod.
go to forum thread | go to full mod
Try my new Android game if interested!

Flare Jump
You can support me on Patreon: