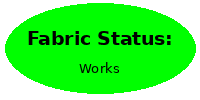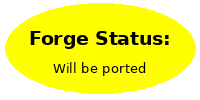 Use this mod with 1.16 and Fabric right now!
To do this, you'll need to:
Installing a mod is as easy as dropping it into your mod folder. If you don't know how to do that, open Minecraft, go to Options/Resource packs, click the "Open Pack Folder" button, then navigate one level up and down to mods.
Download the jar file, make sure to select the one that says "1.16".
Drop the downloaded jar file there.
Mod description
With 1.14 and 1.15, keeping track of the current time became more important, because of villager working hours and bee flying hours. This little mod, in its original version, showed the current time on the ingame screen, in the top left corner.
The current version of the mod allows you to see real time ("wallclock time") and your position (X/Y/Z) as well, lets you chose the format to display those, and select any position on the screen.