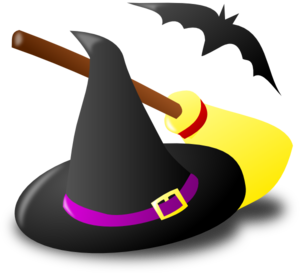 Witchery
Witchery adds witchcraft and nature magic to Minecraft: cauldrons, broomsticks, ritual circles, magical brews, a bit of necromancy and voodoo for good measure; all topped off with a fetching pointy hat.
Witchery allows players to explore the magical art of witchcraft and though it, to learn to control the natural magic present in the world (and sometimes other dimensions).
Witchery provides several branches of witchcraft for a new witch or warlock to try their hand at. Witchcraft does not really resemble the flashy spell-casting performed by wizards and their ilk. There are no lightning wands or spell books, enchanted armor or flaming swords; instead, a well tended witch's garden will provide a lot of helpful ingredients for magic that will get you out of the occasional scrape.
There are of course darker sides to magic; and although these may bring power more quickly, the cost may be too high. Making bargains with demons should never be undertaken lightly!
Notable features
Witches Garden
Brewing with a Kettle
Poppets and Voodoo Dolls
Dream Weaving and Spirit World dimension
Circle Magic and Rituals
Necromancy and Demonology
Dimensional Infusions
Mutation
Familiars
Covens
Become a werewolf or vampire
New mobs, plants and plant mobs
Further information
Mod Packs
The code and other assets of the Witchery Mod for Minecraft, in source and binary form, are the intellectual property of Emoniph. See below for copyright, terms and conditions.

As long as all of the following conditions are met, you may include the Witchery Mod for Minecraft in your mod pack:
PM me on Minecraft Forums to indicate your intent to add Witchery to your mod pack and include the name of the mod pack with a link to it. (I am interested, but I probably will not respond to your PM, DO NOT post in the thread)
You must give very visible credit to the author of the mod: Emoniph.
You cannot claim that you made any part of the Witchery mod.
Your mod pack must provide a link back to the Witchery Minecraft Forum thread.
You (and any affiliates) cannot make money off of, or as a result of, the mod pack.
If you are asked by me to remove the mod from your mod pack (via email, PM on this or the Minecraft Forum site, notice on the Witchery Minecraft Forum thread, or otherwise), you will do so within thirty days. After such notice you (and your affiliates) may no longer add Witchery to any mod pack until

explicit

permission is subsequently given.
These conditions may change from time to time without notice and you will ensure you remain in compliance with them.
You and your users will agree to, and abide by, the Terms & Conditions in the following section.
Terms & Conditions
0. Used Terms
Mod - modification, plugin, a piece of software that interfaces with the Minecraft client to extend, add, change or remove original capabilities.
Mojang - Mojang AB
Owner - Emoniph, original author of the Mod. Under the copyright terms accepted when purchasing Minecraft (https://account.mojang.com/documents/minecraft_eula) the Owner has full rights over their Mod, in both binary and source form, despite use of Mojang code.
User - End user of the Mod, person installing the Mod.
1. Liability
THIS MOD IS PROVIDED 'AS IS' WITH NO WARRANTIES, IMPLIED OR OTHERWISE. THE OWNER OF THIS MOD TAKES NO RESPONSIBILITY FOR ANY DAMAGES INCURRED FROM THE USE OF THIS MOD. THIS MOD ALTERS FUNDAMENTAL PARTS OF THE MINECRAFT GAME, PARTS OF MINECRAFT MAY NOT WORK WITH THIS MOD INSTALLED. ALL DAMAGES CAUSED FROM THE USE OR MISUSE OF THIS MOD FALL ON THE USER.
2. Use
Use of this Mod to be installed, manually or automatically, is given to the User without restriction.
3. Redistribution / Mod Packs
This Mod may only be distributed where uploaded, mirrored, or otherwise linked to by the Owner solely. All mirrors of this Mod must have advance written permission from the Owner. ANY attempts to make money off of this Mod (selling, selling modified versions, adfly, sharecash, etc.) are STRICTLY FORBIDDEN without advance written permission, and the Owner may claim damages or take other action to rectify the situation. Mod packs may only include this Mod if they first receive permission from the Owner. All mod packs with permission to distribute the Mod, must ensure that they comply with, and ensure all users of their mod packs agree to, these terms. The Owner reserves the right to remove permission given to a mod pack to distribute the Mod, given a notice period of thirty (30) days.
4. Derivative Works / Modification
This Mod may not be decompiled, reproduced and/or modified under any circumstances without prior written permission of the Owner. This Mod is not open source.