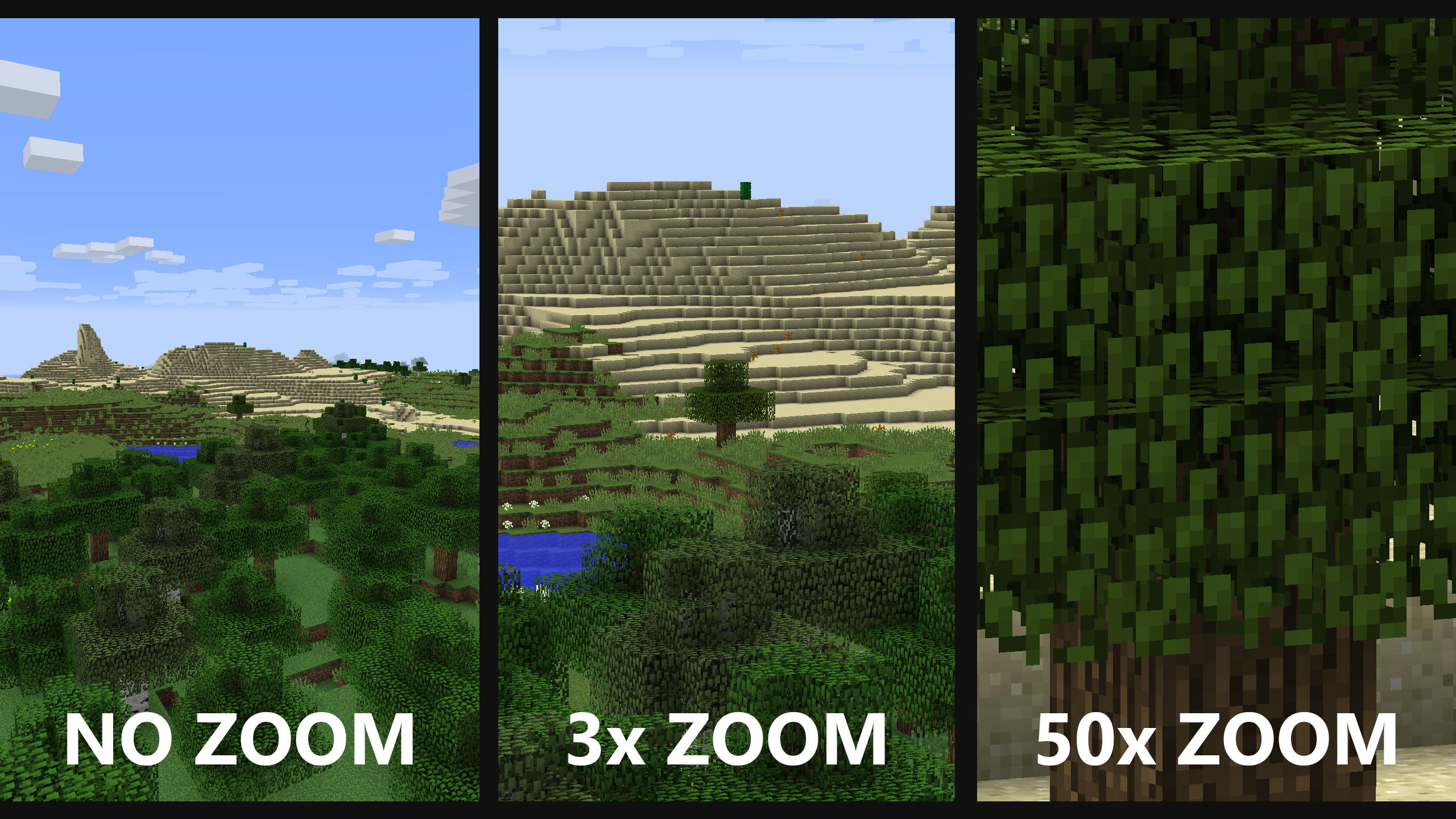 WI Zoom (Wurst-Imperium Zoom)
The zoom from the Wurst Client as a standalone mod.
NOTE: Do not install this if you have the Wurst Client. This is already included in Wurst and having it twice will crash the game.
Features
Up to 50x zoom!
Zoom in and out with the mouse wheel!
No wobbly camera nonsense!
Dynamic mouse sensitivity! (since v1.1)
Fully compatible with OptiFine!
How To Use
Hold down the V key to activate the zoom (this keybind can be changed).
While zooming, you can use the mouse wheel to zoom in further.
How To Change The Keybind