THIS MOD REQUIRES PEHKUI TO WORK.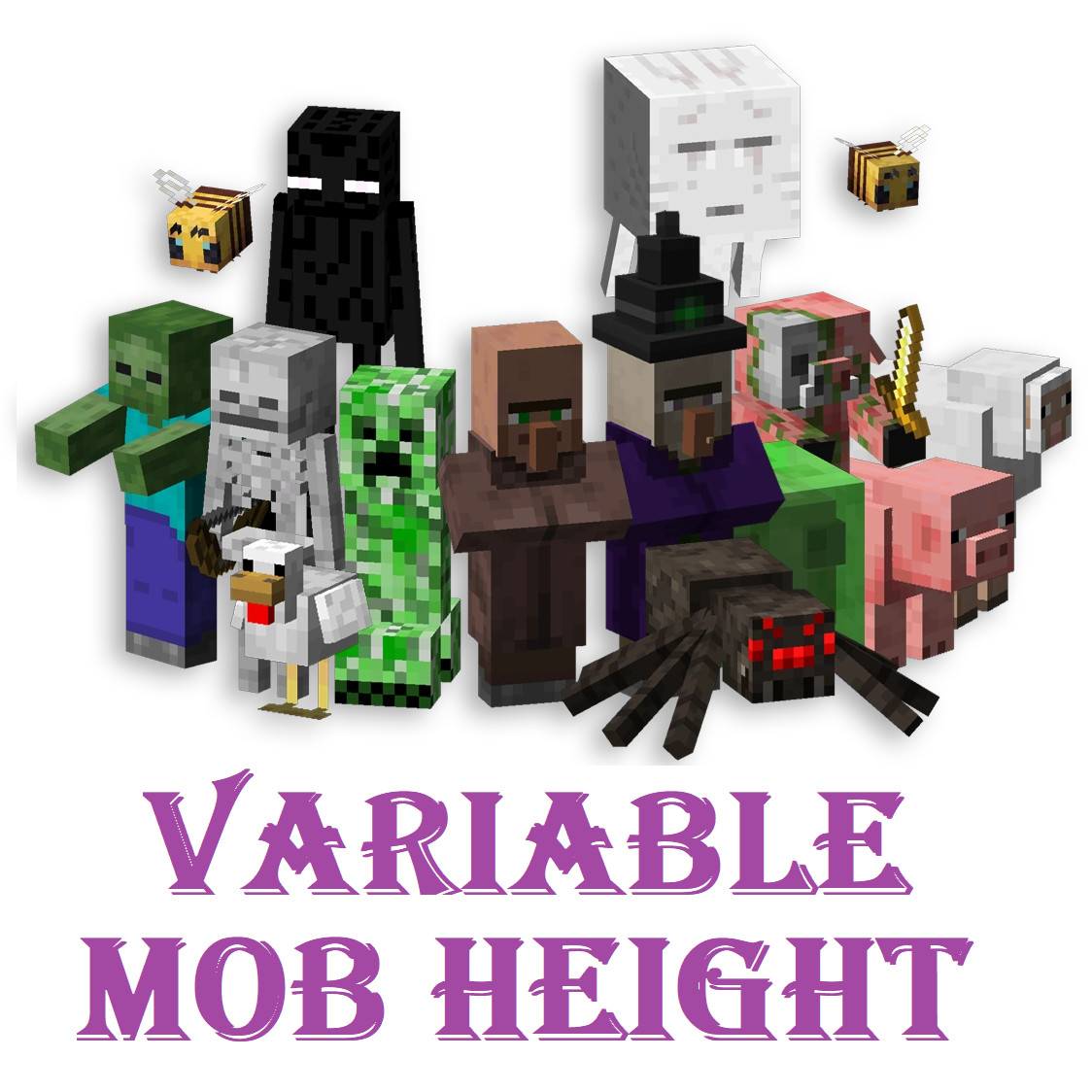 With this mod, mobs now have variety in their sizes! The default range for the size modifier is anywhere from 0.8-1.2 times the currently entity size, but can be set in the configuration file (vmhSizeMin) and (vmhSizeMax). This also modifies its attack, knockback, and health by that value. The attack, knockback, and health is also modified and can be toggled in the configuration file (vmhDoBuffs), the default is true. Please note, if you change this value after loading a world, some mobs will have buffs still if they loaded before the change was made, the same goes if you change the configuration after loading a world, as the values are applied upon entity spawn. This mod currently works with all vanilla mobs/creatures, with an exception to the Wither and the Ender Dragon. There is an nbt value "sizeValue" to get the mob's size for more customization when using entities modified through VMH, such as using them to modify loot tables based on the nbt value "sizeValue". The max and min sizes are now limited to between 0.1-5 times the normal scale, however extreme values can cause issues.
This mod works great with Mobs Properties Randomness to add randomness to mobs.
You can add compatibility for this mod for any entity/modded entity by adding an entity to the entity tag "forge:vmh_entity".
Note: I found that 1.1105 is approximately the max a 2 blocks tall entity's size value can be and still fit under a 2 block tall gap. If you want to use that value instead of 1.2, you can change it in the configuration.
This mod unfortunately doesn't really work well with Spiders 2.0, you could however remove spiders from the entity tag "forge:vmh_entity", and then they could work together.
Plans:
Add configurable math formula to set the odds of variation values. This will take me a while. Once I do this, this mod is mostly finalized, and I will release version 1.0.6. In the future, I may add more compatibility and small updates here and there.
Please let me know below if there are any issues/bugs or if you have any comments.