Versions prior to 4.1.14 will not be able to connect their Twitch accounts any longer. All existing access tokens have also been revoked, meaning if you need to be able to type to Twitch from within Minecraft you need to connect your Twitch account once again. If you only need read-only access, you can enable "Anonymous Login" instead of pressing "Generate Token".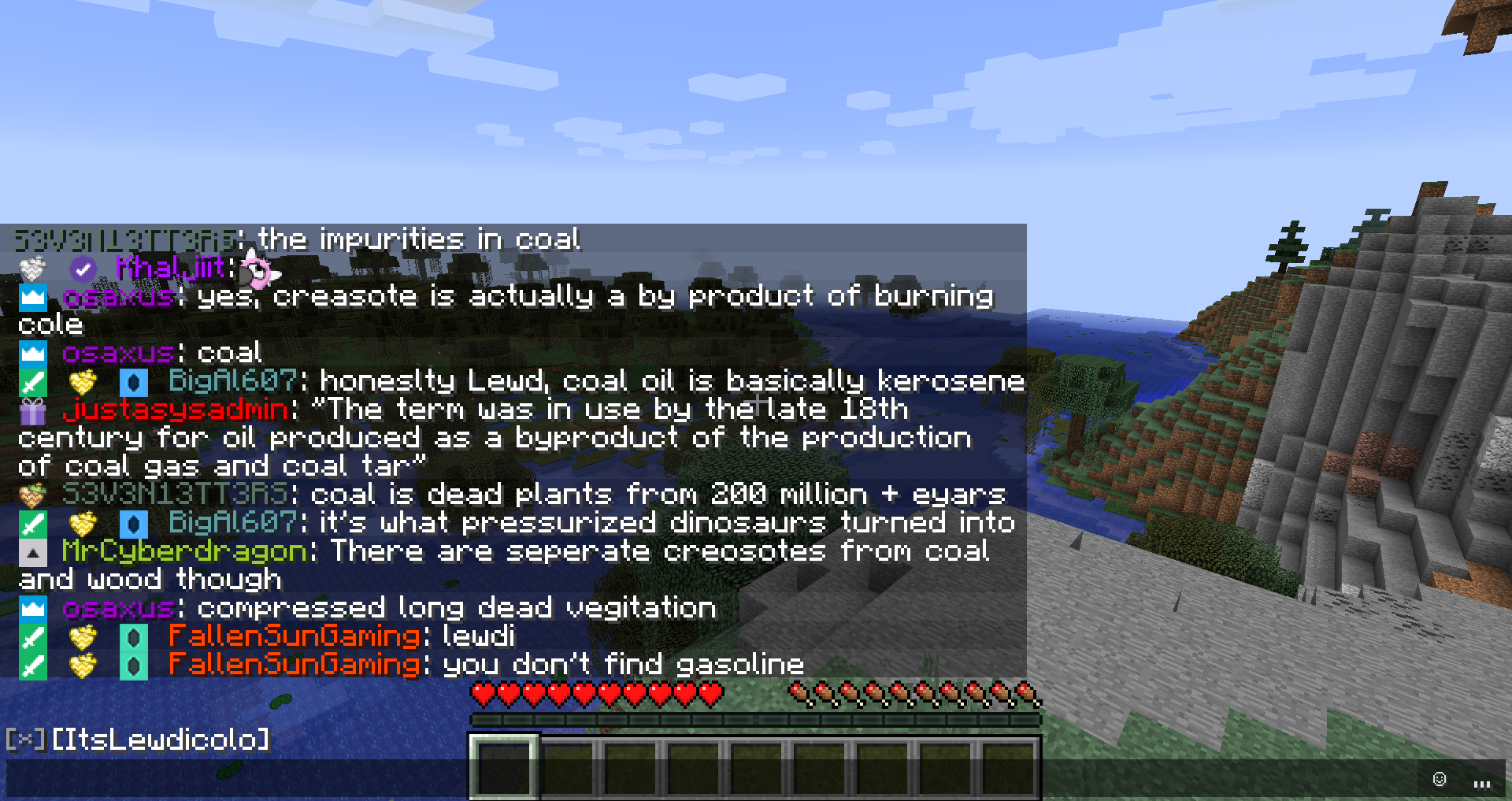 Support me on Patreon if you can!
This is a module for ChatTweaks that will allow you to bring Twitch chat into your Minecraft chat. It's a great way of keeping track of chat while playing or just bragging to your viewers about how cool it is that they appear within Minecraft.
Chat Tweaks is not compatible with MineTogether since MineTogether adds its own chat replacement. You can safely remove MineTogether though if you don't care about CreeperHost ads.
In order to get started, open the mod config GUI or press the "..." button at the bottom right of chat. You will find your way from there.
Features
Emotes




Emotes in messages will display as images in chat.

BetterTTV emotes are supported as well (as part of Chat Tweaks).

FrankerFaceZ emotes are supported as well (as part of Chat Tweaks).

Name Badges

Supports both Twitch's standard name badges for moderators and such, as well as subscriber badges (and those new bit badges).

Does not support BetterTTV badges because they rejected my emote once and I hate them now.

Name Colors

Not just the sixteen Minecraft colors.

We're talking RGB name colors here.

Whispers Support

Optional of course. Needs to be enabled in the settings.

It's a neat thing for the non-streamers using this mod though.

Subscribers-only Mode

For when you're too cool to have normal peasants show up in chat.

May help with too much chat overlay on bigger channels.
Useful Links
Development Versions
@BlayTheNinth on Twitter