Want something newer? Fancier?? Spicier???
Tinkers' MEMES is old news. Try Tinkers' Evolution today!
---
Tinkers' MEMES (Modular Electro-Mechanical Enhancement Systems) adds new and electrifying modifiers for Tinkers' Construct tools using Mekanism materials. The name may be a meme, but the mod certainly isn't.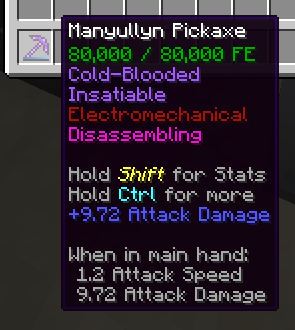 New Modifiers
Electromechanical Actuator - Applies the Electromechanical trait, which causes your tool to gain an internal energy buffer that will be consumed instead of tool durability. Similar to the now-deprecated flux modifier. Stacks up to five times. Works with Construct's Armoury equipment!
Ultimate Control Circuit - Applies the Disassembling trait, which causes your tool to destroy blocks in a vein the same way the Atomic Disasssembler does. Stacks only once.
Flux Field Phaser - Applies the Directed Flux Field trait, which causes electrical tools (e.g. PlusTiC's laser gun) to consume their energy buffer instead of durability.
Required Dependencies