Tinkered Hegemony is a mod which lets you replace vanilla tools with Tinkers' Construct ones in your modpack. However, it comes with a host of enhancements relative to previous solutions:
Detects all vanilla-style tools and allows you to individually toggle them, as well as toggle them per type (say, block pickaxes, keep swords and bows),
Disables the recipes for the tools and makes them effectively unusable in survival,
Modifies other recipes in your modpack to use comparable Tinkers' Construct tools in place of vanilla ones, for automatic compatibility without having to keep the vanilla items as "decoys". For example: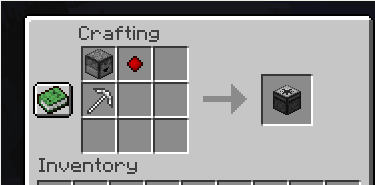 (Pictured: A recipe from RWTema's Extra Utilities 2 mod, which normally requires a vanilla Iron Pickaxe, requiring a TCon Pickaxe with an Iron tool head instead.)
Hides the disabled items in JEI's ingredient list,
Supports certain Tinkers' Construct addons, such as Construct's Armory.