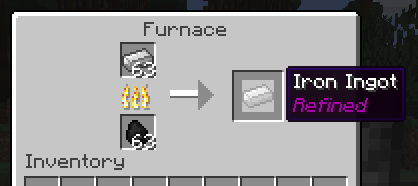 Simple Refinement is just that: a simple way to process your iron and gold into refined versions. To do so, simply run your ingots through a furnace again. You'll now notice the "Refined" tag on them, and anything you craft using all refined ingots will now also have this tag.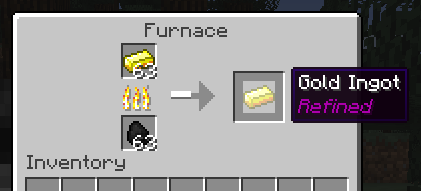 This mod adds no new items into the game. Iron is iron, gold is gold, no matter how refined it is. You can still mix and match refined ingots with regular ones in your crafting without issue.

Anything that you craft using all refined ingots also becomes refined. In the case of any tool, weapon, or armor, they gain a 50% bonus to durability. This may seem like a lot, but diamond is still more durable than refined iron, and refined gold will still be relatively poor. Refinement is not an enchantment, so you can still enchant your tools as well.