Now all standard vanilla ores can be generated in gravel, dirt or sand. Now it finally makes sense to dig through that dirt or gravel pile while mining!
The 1.14.4 and 1.15.2 Versions are now compatible with the Tag System(A older Version of the Ore Dictionary), this means that all ores are compatible with other mods that use their stone counterparts.
New in update 2.3
Added language Support for:
- English
- German
- Brazilian Portuguese --> thanks to kazuya81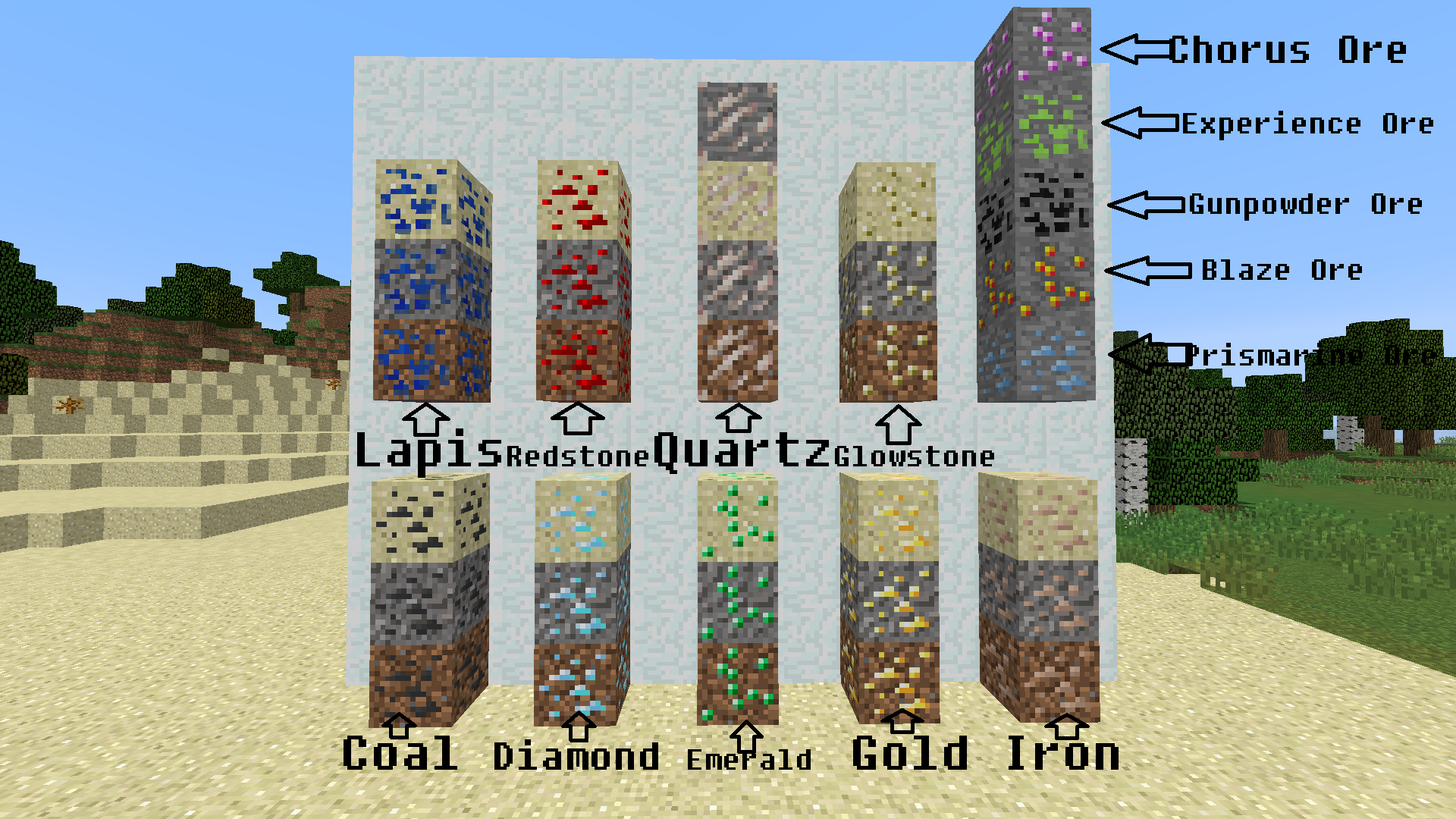 and some new ores like glowstone ore quartzore in the overworld, prismarine ore(only 1.8.9,1.8.0,1.9.0),flamed ore,gunpowder ore,chorus ore(only 1.9.0 or higher).
Prismarine Ore drops: 2 prismarine shards + 1 prismarine chrystal
Gunpowder Ore drops: 1 gunpowder
Flamed Ore drops: 1 blaze powder
Chorus ore drops:1 popped chorus fruit
Glowstone ore drops:4 glowstone dust
English Review
Spanish Review
German Review
Yes you can use this mod in your modpack!
You want some photorealistic Textures for this Mod?
Check out this Project! Photorealistic Textures
created with https://mcreator.net/