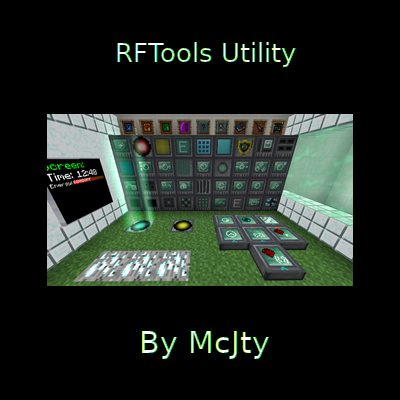 RFTools Utility
RFTools Utility is the 1.14+ version of the original RFTools with tons of general tools and utilities. This mod is intended to be used together with RFTools Power and depends on RFTools Base and McJtyLib.
It contains the following blocks and tools:
Automatic crafter
Environmental controller
Logic blocks
Information screens
Spawner system
Multitank
Teleportation system
Feel free to use this mod in any moidpack!