This mod is sponsored by:
RevampedWolf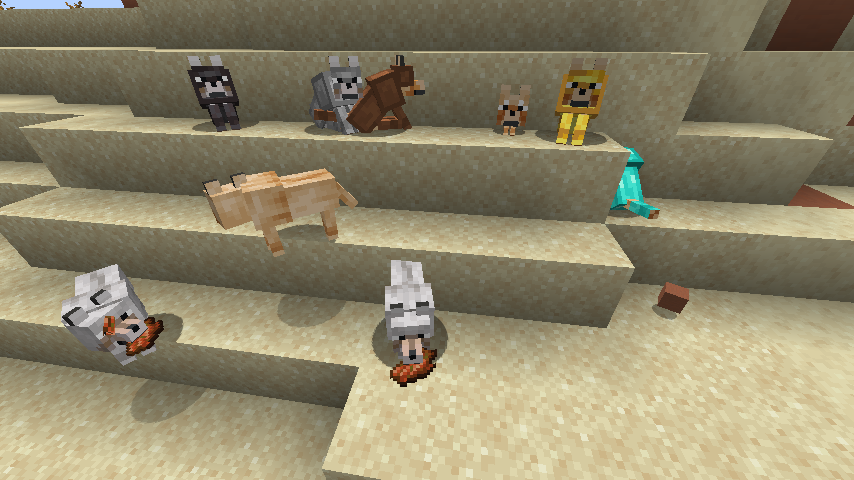 RevampedWolf is a mod that revamps the poor wolf to become better and have more depth, for example, better AI, wolf armor, and more!
my mod Disscussion is here!
Feature:

Wolfs now Howls at Night
Wolfs that spawn naturally will now have a leader and be part of a pack. the pack will follow the leader

wild wolfs attacking animal only when they are hungry

when wolf find meat, They go to eat(when they hungry)
WolfArmor
wolf type biome dependent like taiga and desert
PlannedFeature:
Revamped Hunt AI
Variety Wolf textures
Credit:
8HP - Made wolf armor textures!
evo_934 - Revamped the wolf armor to have a more vanilla feel!
Warning: backport not planned