A NOTE ON SAFETY
I release my mods only on the Curse client and/or the FTB launcher and on the following websites:
- Curse Forge: https://minecraft.curseforge.com
If you found my mods on another website be sure that they do not come from me and I cannot guarantee that you are downloading something safe to use and that will work on your version of Minecraft. To keep things short: Do Not download those files and always use the Curse client or the FTB launcher or Curse Forge websites.
The Pet Rock Mod is the only Pet Rock Mod that you will ever need. You will never need to feed, walk, bath, groom or neuter! All Pet Rocks come trained to "sit" and "stay" and best of all your pet rock is the only pet that will never run away!
What you will get in the Box:
100% Rock Solid Guarantee!
How To Get One:
right click and you will get a PetRock in a box. If you right-click the box an Untamed PetRock will spawn at your feet. To tame a PetRock you need to get Stoneium from Stoneium Ore
To Heal a damaged rock you will need to craft Rock Kibble: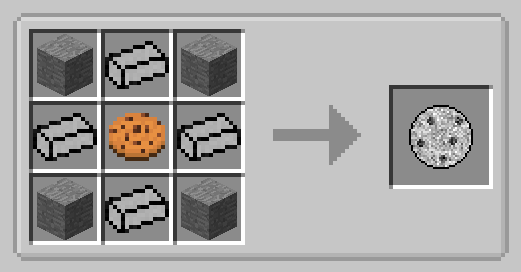 Untamed: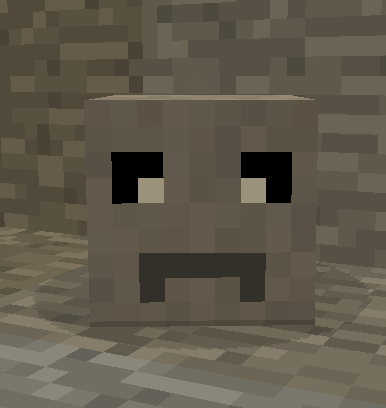 Tamed: Following and Sitting: