Utilize KubeJS to implement new Crops into your Modpack.
If you have any questions feel free to open an issue on GitHub.
The example below showcases how you can use the mod. It creates 2 crops. The first one can be used to farm cobblestone and the second one basically is a foot item, which drops itself.
The texture files for the crops need to be placed iin "*INSTANCEFOLDER*/kubejs/assets/owncrops/textures/" everything else is generated by the mod on runtime. You can still override the model or loottable by utilizing a datapack.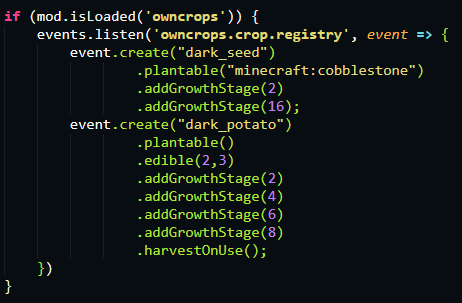 Further explanations can be found here.