You can never have enough Candy! This mod adds many new types of candy for you to eat and collect!
Candy
Candies are a type of food that are dropped by certain mob types. These candies can always be eaten even if your food bar is full. Eating one will give you a small sugar rush letting you run around very fast for a short time.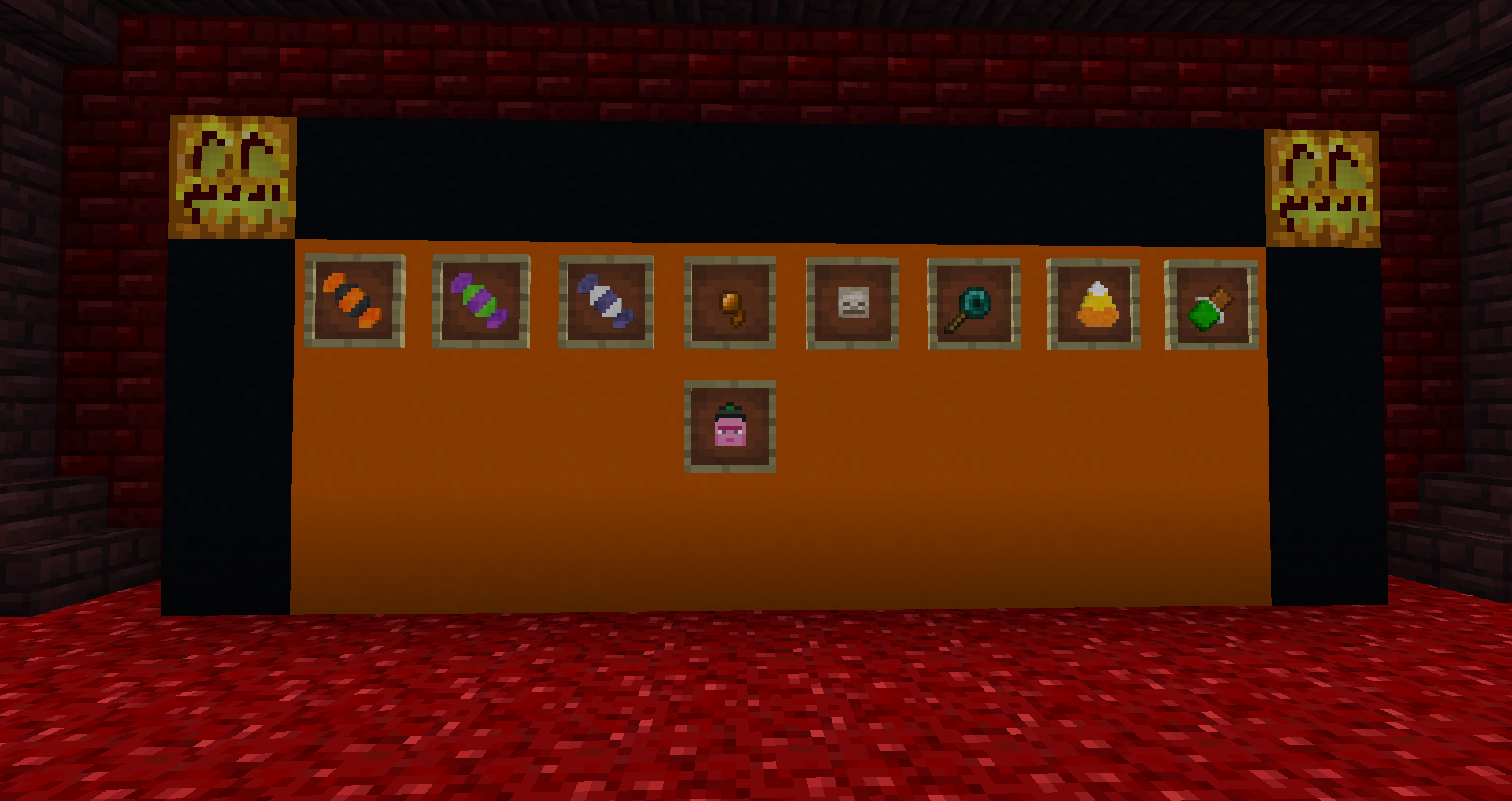 Batty Bar has a 5% chance to drop from bats.
Bubblegum Witch has a 5% chance to drop from witches.
Peanut Butter Spider Eye has a 5% chance to drop from spiders.
Enderpops have a 5% chance to drop from enderman.
Gummy Skulls have a 5% chance to drop from skeletons. Wolves also like them.
Candy Corn has a 100% chance to drop from villagers.
Midnight Candy, Halloween Candy, and Witchy Candy all have a 5% chance to drop from any mob.
Boozle Beans
These beans are a unique treat which come in over 281 trillion combinations. Each bean has a unique flavor which will give the player a random potion effect when eaten. They have a 1% chance to drop when you kill any mob. What flavor will you get?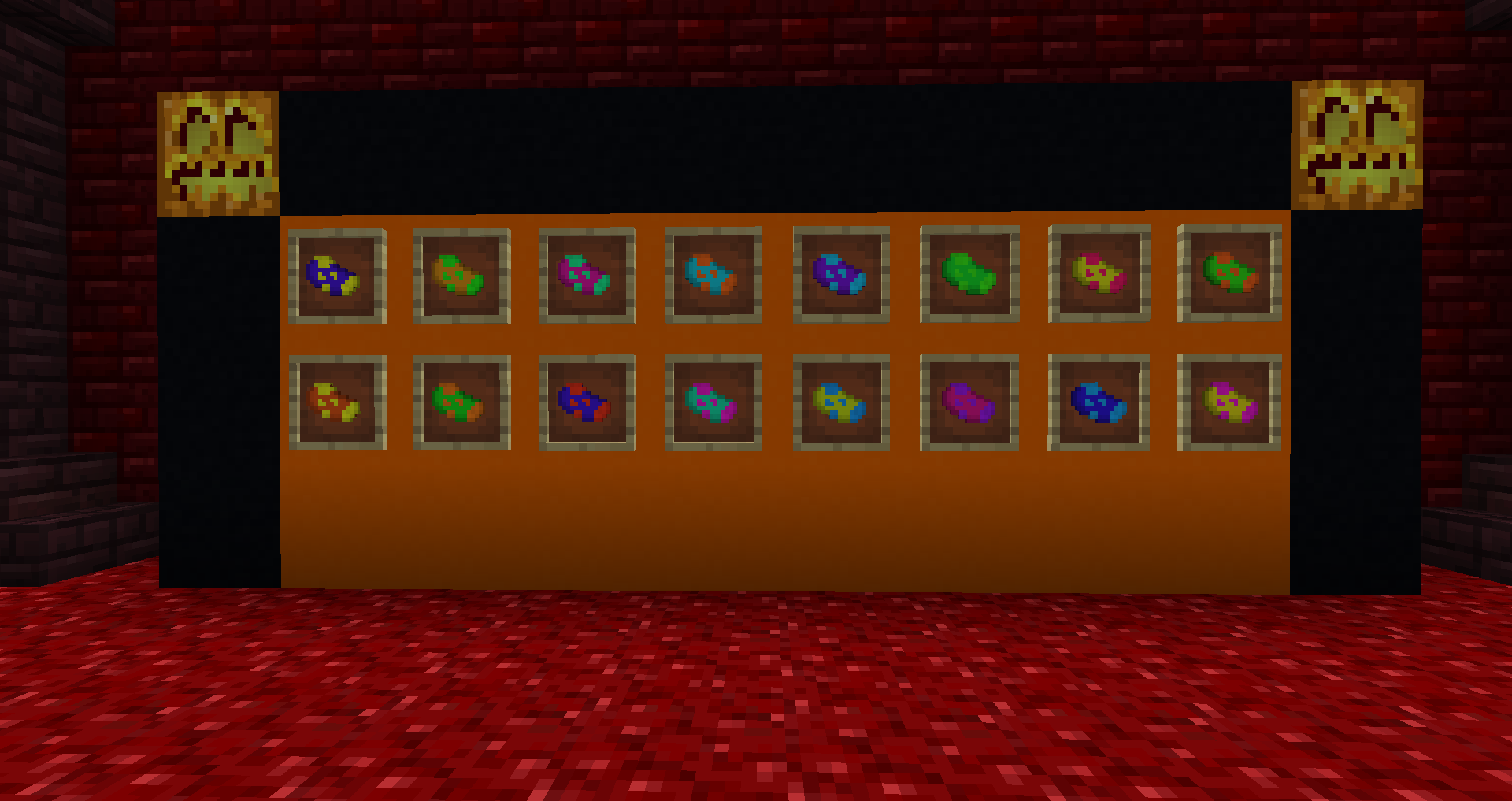 Mob Candy
Mob Candy are a new collectable candy which has a variation for every mob in the game. Each candy looks like the spawn egg of that mob. Each candy has a 1% chance to drop from the associated mob. Can you complete the mob candy challenge and collect them all?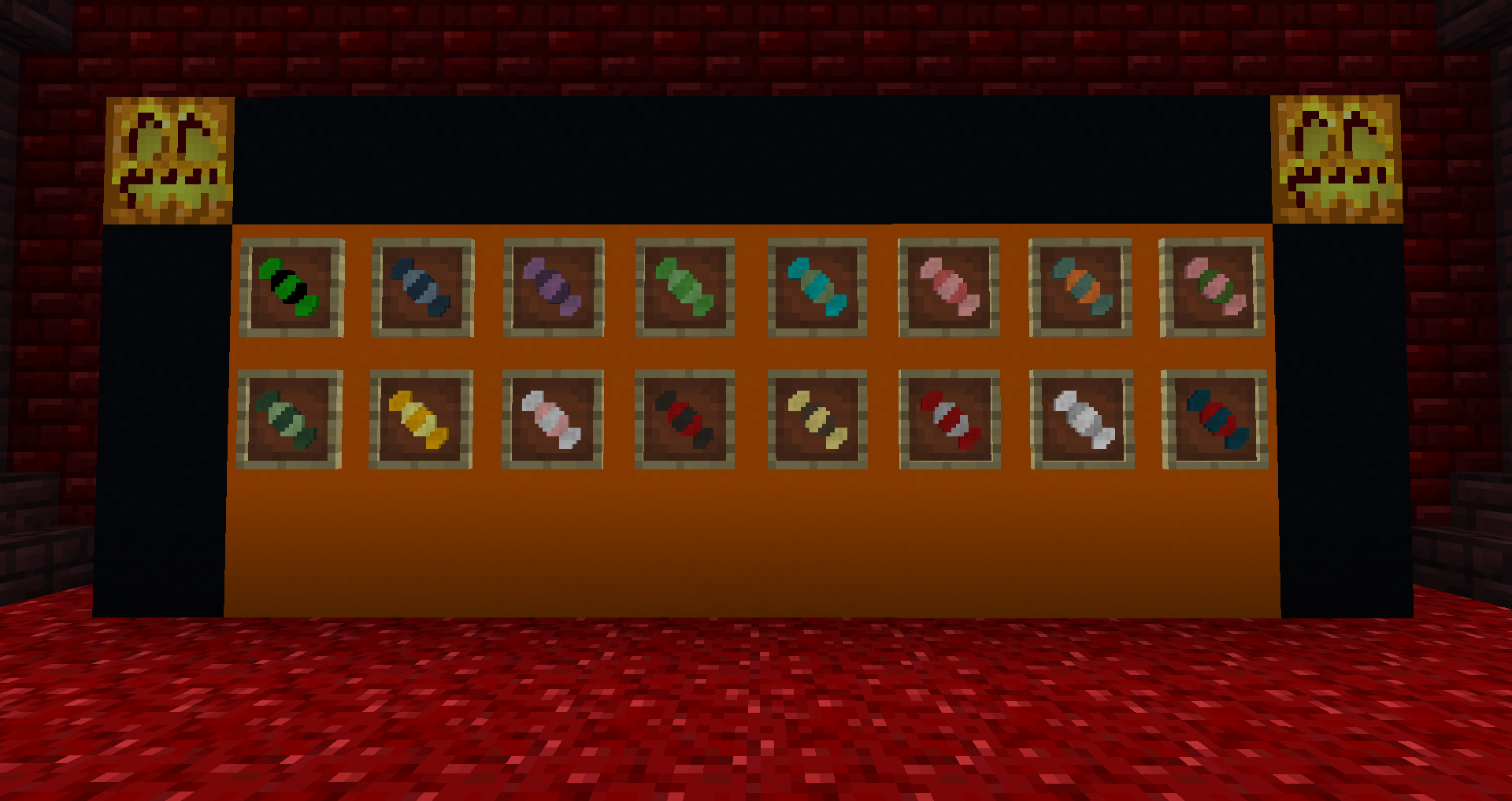 Questions and Answers
Does this mod work on servers?
Yes. The mod will work on dedicated servers and LAN. All players connecting to the server will need the mod, and the server will also need the mod as well.