Mo' Shiz Mod
Is a mod that adds tons of new ores, blocks, tools, armor, crops, food, and much more. Basically what I plan on doing with the mod is to make it be able to be an all in one mod. As of late I have focused on larger updates, which takes quite a bit of time to add and test things out. This means that the mod won't update frequently unless I am simply updating the mod to a new version of Minecraft. I still have a lot of ideas for this mod, so download it and test it out if you would like, if you have any issues, post below in a comment, and I'll do my best to resolve it. ~ProfitOrange
Why Did I Make This Mod?
I created this mod to add what I wanted or thought would be interesting to have in the game. Over the years I have spent countless hours playing both vanilla and modded minecraft, and through these experiences, I have found many things I liked and wish would be added into vanilla minecraft. Please note, this is a huge mod and I really can't triple check if everything is working correctly. If you have any questions or issues with the mod, please feel free to post a comment and I'll try to address it as soon as possible.
Dev versions of the mod are labeled as such: v1.00.b.01. These are usually not released to the public unless I give them out to testers.
Versions of the mod listed as v1.95.1 and v1.95.2 are updates for the mod that support the same Minecraft version.
First Official Working Release: June 19th, 11:11AM 2013.

---

Compatibility


Minecraft 1.6.2 and 1.6.4 - While they work properly, there is nowhere near as much functionality as later versions
Minecraft 1.7.2 and 1.7.10
Minecraft 1.8 and 1.8.9

Minecraft 1.11.2
Minecraft 1.12.2


Minecraft 1.14.4




Minecraft 1.15.2




Minecraft 1.16.3 - 1.16.4 - 1.16.5




Minecraft 1.17.1

Minecraft 1.18 - 1.18.1 - 1.18.2

---
What Does This Mod Add?
As of 1.18.2 Release

v1.95.6.2
Tools, Armor, and Ores
46 Tool Sets - Including Hammers and Excavators
44 Armor Sets
17 Horse Armor Sets
4 New Shears - Working on adding the rest
2 New Bows
37 New Ores - Including 5 new nether ores
Trees, Plants, and Food
16 New Plants - 12 remaining colored tulips, 2 nether based mushrooms, 1 nether reed plant, and 1 custom grass plant to drop modded seeds
7 New Trees - Which includes everything a vanilla tree has(planks, log variants, stairs, slabs, ect.)
24 New Crops - 8 Food crops and 16 different colored tulips used to easily farm dye
38 New Foods - As well as 14 new cakes
Decoration
Stained Wooden Planks - Stairs, Slabs, Fences, Vertical Slabs, Buttons, and Pressure plates
Stained Redstone Lamps
Stained Concrete Block Variants - Stairs, Slabs, Walls, Vertical Slabs, Plates
Stained Terracotta Block Variants - Stairs, Slabs, Walls, Vertical Slabs, Plates
Stained Wool Block Variants - Stairs, Slabs, Walls, Vertical Slabs
Stained Sand Blocks
Stained Cobblestone Blocks - Stairs, Slabs, Walls, Vertical Slabs
Stained Stone Blocks - Stairs, Slabs, Walls, Vertical Slabs
Stained Stonebrick Blocks - Stairs, Slabs, Walls, Vertical Slabs
Stained Glowstone Blocks - Carpet, Fences Stairs, Slabs, Walls, Vertical Slabs
12 Variations of Granite, Diorite, Andesite, Quartz, Bricks, Sandstone, Red Sandstone, Stone Bricks, and Snow Blocks
New Concrete, Terracotta, and Wool Pillar Blocks
Decoration Variant Totals
211 Stairs
90 Fences
24 Fence Gates
119 Wall Blocks
210 Slabs
248 Vertical Slabs
26 Doors
25 Trapdoors
16 Dyed Lanterns
16 Dyed Torches
16 Dyed Wall Candles
16 Dyed Barrels
37 Pillar Blocks
49 Carpet Blocks
16 Stained Horizontal Glass Panes
16 Cast Iron Glass Candles
16 Wooden tables for all tree types
16 Wooden chairs for all tree types
16 Wooden stools for all tree types
16 Wooden chest for all tree types
15 Wooden crafting tables for all tree types
15 Bookshelves for all tree types
Misc
16 Dyed small backpacks
16 Dyed medium backpacks
16 Dyed large backpacks
New Ender Backpack
New /home set command
31 New Paintings
2 New Stonecutter Variants - 1 Woodcutter, 1 Glasscutter
New Items and Blocks that can be used as Fuel
4 New Music Disc
3 New Mob
New Haste I and Haste II potions
6 new enchantments
A new Zoom In feature - Press 'v' to activate
2 New potions
New Display block
---
My Goal For This Mod
My goal for this mod, is to make a mod that doesn't feel too out of place in Minecraft, while adding in tons of new things and fixes that I thought Minecraft could benefit from. I plan on keeping textures for items as close to what they would have been if added to the Official game. I wanted to make a mod, just one mod that has the ability of many other mods combined, without having to worry so much about compatibility issues, as well as keeping the game running as smooth as possible. Going forward from v1.88 for Minecraft Forge 1.14.4 I intend to focus more on improving the mod to give it a much better forward direction instead of just randomly adding everything I could possibly imagine.
---
Mod Pack Information:
If you were wondering if you could use this mod in your mod pack, feel free to do so. If you need certain features to be configurable or changed, send me a message, and I'll try to get a version updated as soon as possible.While there are quite a few configuration options already available, there may still be some things that some modpacks require to be configurable that I may not have implemented. If you run into some crafting recipes issues, feel free to let me know. I haven't played modded Minecraft using this mod and other mods in quite some time, so it is difficult for me to make sure that everything is highly compatible with other mods.
Note
Each version of this mod is continuously improved. Don't think a 6 year version has any indication of anything released today. If it wasn't such a pain and worth the effort, I would prefer to have older versions of this mod rewritten to work like the current version, which is the accumulation of years of learning and testing new things out and making things run and work better with vanilla minecraft features.
Mo' Shiz will be continuously updated.
Important Information for 1.18.2:

v1.95.6.1 is compatible with Forge versions up to 40.0.17
v1.95.6.2+ is compatible with Forge versions 40.0.18 and greater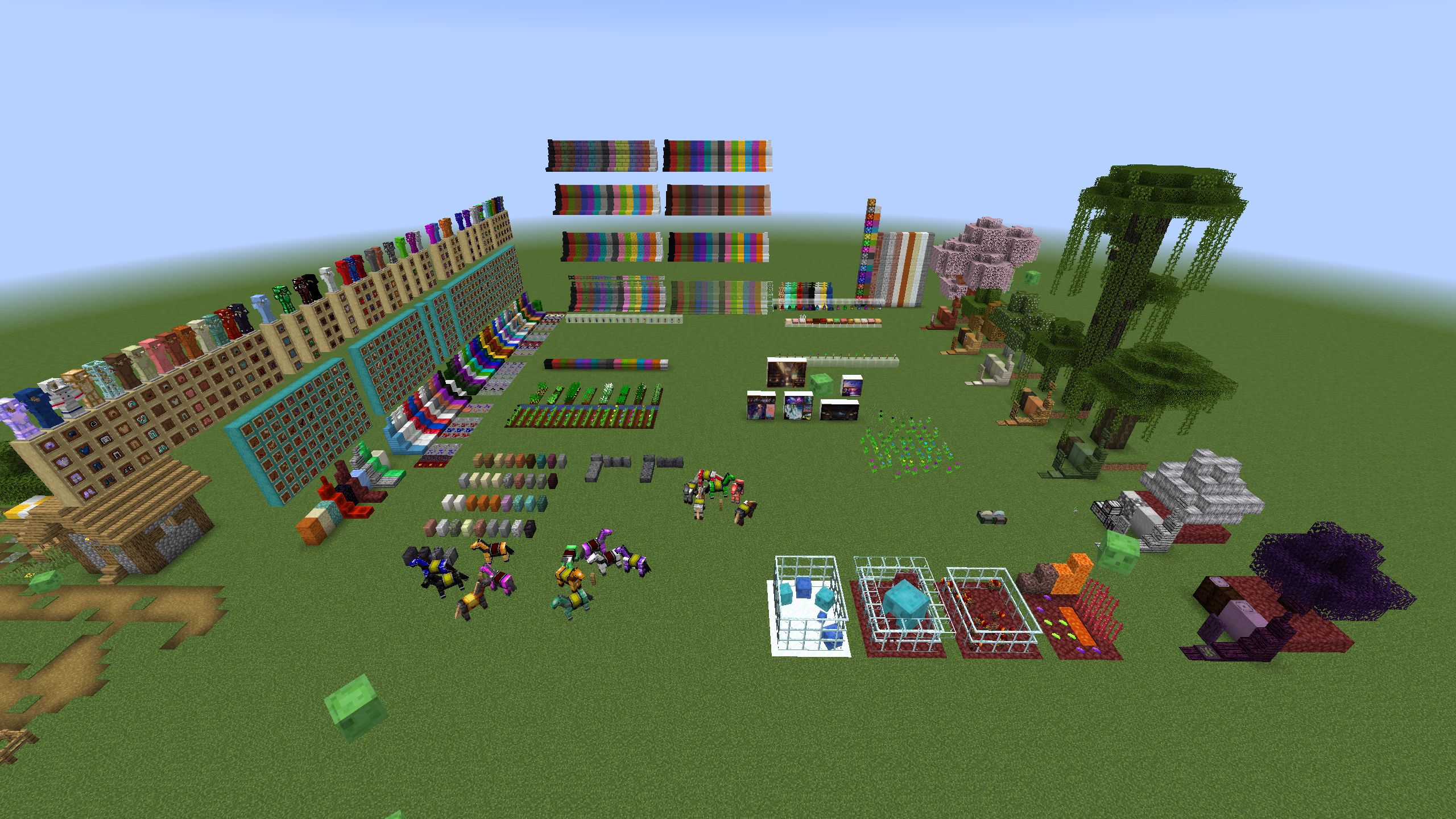 A look into some of the features of the mod from v1.92

Current Minecraft 1.7 Release Build: Mo' Shiz v1.62.2


Current Minecraft 1.8 Release Build: Mo' Shiz v1.75

Current Minecraft 1.8.9 Release Build: Mo' Shiz v1.80


Current Minecraft 1.11.2 Release Build: Mo' Shiz v1.84

Current Minecraft 1.12.2 Release Build: Mo' Shiz v1.86.1

Current Minecraft 1.14.4 Release Build: Mo' Shiz v1.88

Current Minecraft 1.15.2 Release Build: Mo' Shiz v1.90




Current Minecraft 1.16.3 - 1.16.4 - 1.16.5 Release Build: Mo' Shiz v1.93.2

Current Minecraft 1.17.1 Release Build: Mo' Shiz v1.94.1

Current Minecraft 1.18 - 1.18.1 Release Build: Mo' Shiz v1.95.5.1

Current Minecraft 1.18.2 Release Build: Mo' Shiz v1.95.6.2