Medieval Weapons Mod
---
This Mod adds alot of different weapons in different materials and also adds Steel as material. Steel is stronger than Diamond and it can only be found on level 1 - 15. It adds also 2 new armors: wooden armor and Steel armor, the wooden armor is weaker than leather armor because it's very simple to build.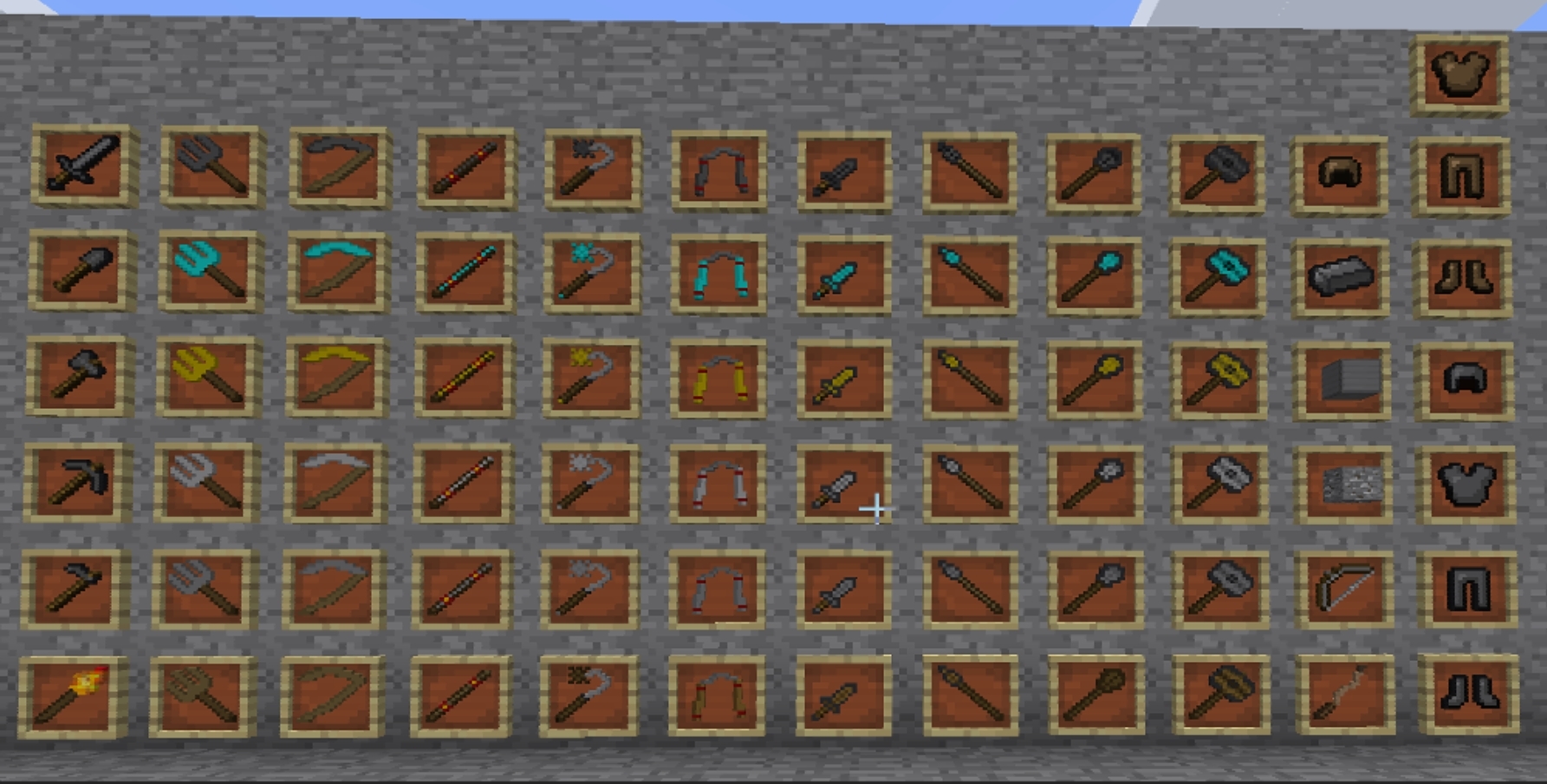 ---
License
The mods binaries, as well as its textures and code are licensed under the MIT License.
Feel free to use the mod in any modpacks. You are allowed to use it, you do not need to ask for permission, in fact permission requests will usually be ignored. When using the mod, please use the Curse/Curseforge download and do not rehost the files.
---
My other Mod: (BayernMod/BavariaMod)
Support me on Patreon: Become a Patreon
If you have any questions, feel free to ask me on Twitter