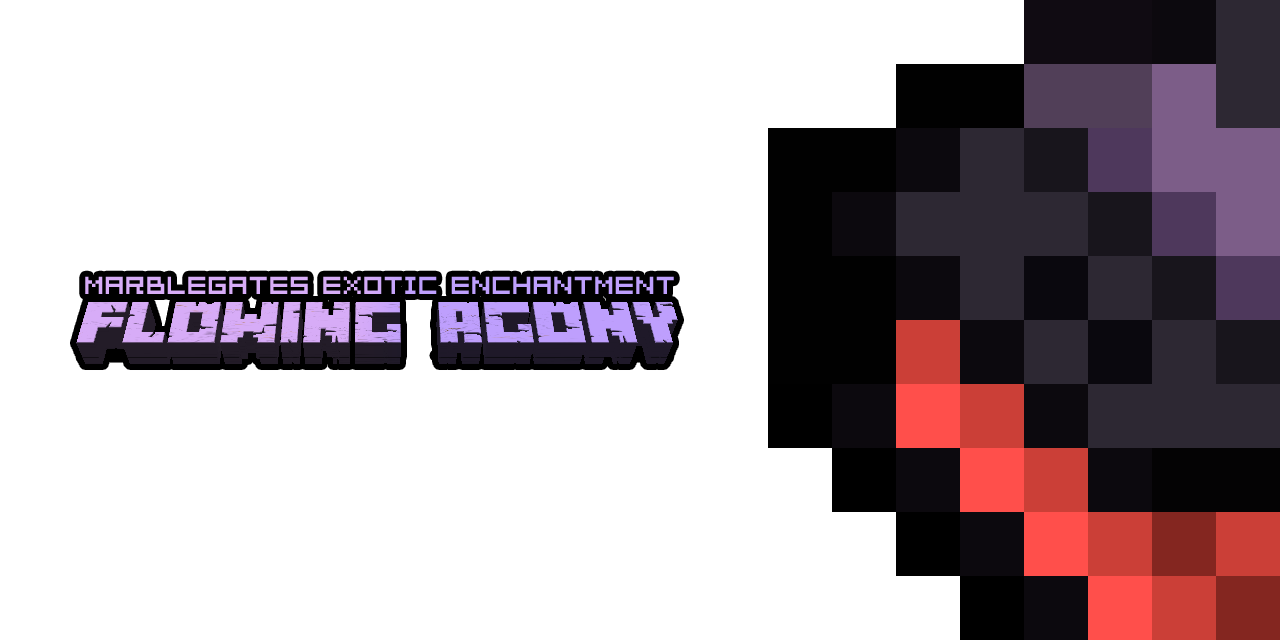 🔮Description:
This mod contains a set of enchantment.
From the simplest highlighting of hostile targets, to having others take deadly damage for you. You can even hurt your enemies by hurting yourself.Dozens of enchanments born of pain and darkness will be presented to you.
A disease that spreads, a arrow that even the enderman can't dodge, a song of madness that causes gravity chaos and a path to be rich at the expense of the innocent. Always remain a hero in the village, in moments of crisis rushing to escape from danger, receiving twisted emotions to gain superhuman strength. From the time you embark on this path of suffering, madness and darkness will always be with you.
📓 How to play?
By using Enchantment Description Mod, you can see brief introduction of certain enchantment.
If you want to check detailed information of certain effect, just go to Flowing Agony Wiki.