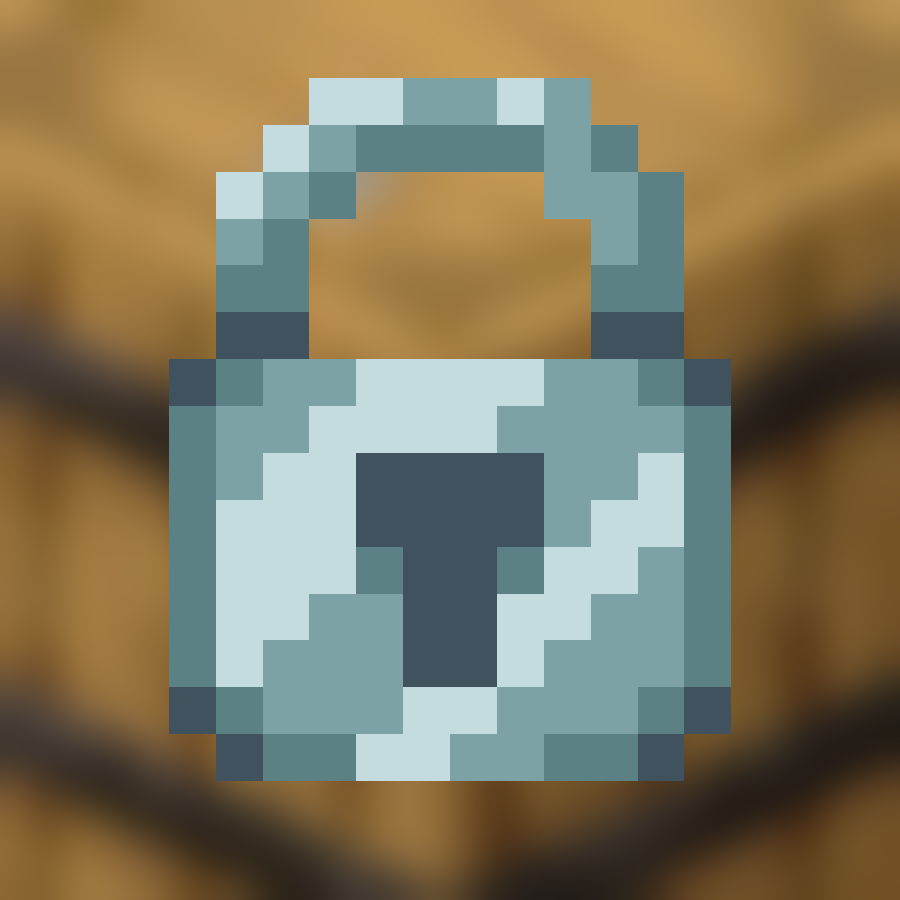 Locks
About Locks:
Locks is a small, but unique Minecraft mod that introduces flexible and universal locks which can be dynamically attached to multiple blocks of any kind, including other mods, a fun lock picking mechanic as well as lots of other little, but useful tools and utilities.
IN VERSIONS 1.14+ THERE IS AN EXTRA CONFIG IN EACH WORLD FOLDER
No up-to-date spotlights! Please make some!
Please refer to the wiki for now to check out all the current and planned features, changelog as well as view and report bugs.

Compatibility
Might not work properly or conflict with mods that (mixin) modify the following mechanics:
- Structure files
- Piston logic
- Explosions
- Tile entity item handler capability
- Chest connection logic
- Hopper logic
Please report any found incompatible mods!
Huge thanks for the new textures to the following artists on the RLCraft server: Hoonts, Artsy (ydgy);
Fr coding help on MMD: Diesieben07, Choonster, Gigaherz, Draco18s, JamiesWhiteShirt, Shadows, DShadowWolf, Xalcon, DarkCow, KillJoy, Ben, TheRealFarfetchd, JTK222, Cadiboo, Lykrast, Quadraxis, Tterrag, Alexbegt, Desht, McJty, AlcatrazEscapee, V0idWa1k3r, Muramasa, Kashike, Commoble, TheSilkMiner, and others; for sounds: freesound.org
The mod's code and textures are licensed under the Attribution-NonCommercial 3.0 License.
Using the mod in non-commercial mod-packs is encouraged and doesn't require permission, but I would appreciate if you informed me about your mod-pack.
Re-hosting the code is not permitted.