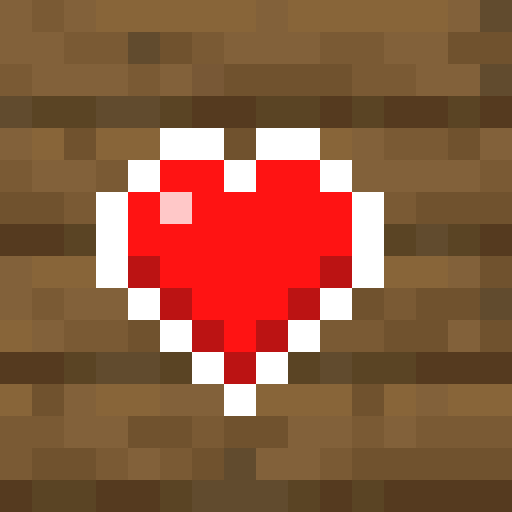 Level Up HP (Fabric)
This version is for Fabric. A Forge version is also available: click here.
Description
Level Up HP is a mod that adds RPG style HP upgrades. As you kill mobs, you gain HP XP, which eventually gives you HP Levels, which give you additional hearts of health. The mod is designed with mod packs and servers in mind; so it's fully configurable. You can configure the starting and maximum HP, the HP XP requirements to level up, the penalties on death, whether to reset HP Levels on death, and more! There are also commands that allow ops or command blocks to manage HP XP and HP Level for any player.
Screenshot
Installation
Features
Increase your max HP by killing mobs
Configure just about everything using data packs, like starting HP, max level, progression formula, and penalty formulas. You can even set XP values for individual mobs, including modded ones! See the section on data packs in the wiki. There's also a preconfigured example data pack that starts you off with a full 10 hearts of health instead of 5.
HP XP overlay HUD
Heart containers that instantly give you an HP level. You can use a data pack to add these to dungeon loot, include them in adventure maps, whatever you want. By default, they're not obtainable in survival.
Level up trigger for use in data packs; see one of the built in advancements for a usage example. Supports int range conditions (just like many vanilla triggers) on current and remaining levels.
Command (/leveluphp check) to check XP/Level in case you have a mod that conflicts with the xp bar hud
Op-only commands to manage XP/Level for any player

/leveluphp [setxp|addxp|setlevel|addlevel]
You can use these with command blocks or mcfunctions too
Modpacks
This mod is licensed under Apache 2.0, so you're free to include it in modpacks. While not required, I'd prefer it if you let me know when you add this mod to a modpack or use it on a public server.