Requires Item Upgrader Core
Visit The Wiki to get a summary of every upgrade! There is ingame documentation via JEI and on any upgraded item though.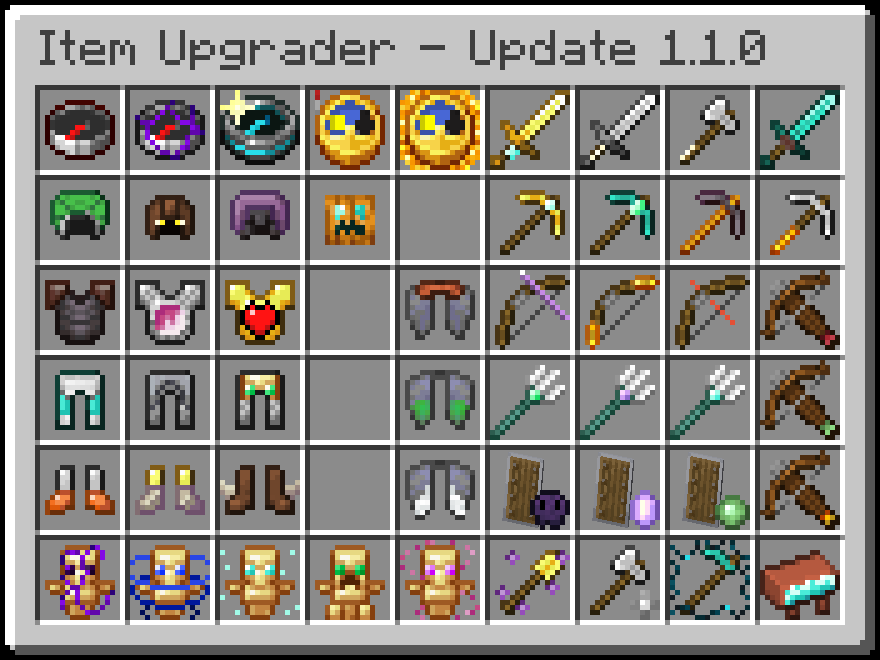 I'm a Kinetic Hosting partner! If you need a Minecraft server and want to support me, click the image below!
Item Upgrader is a mod that adds upgrades for items, complementing enchantments and providing more use to the smithing table!
These can be applied in the smithing table by combining items with other items!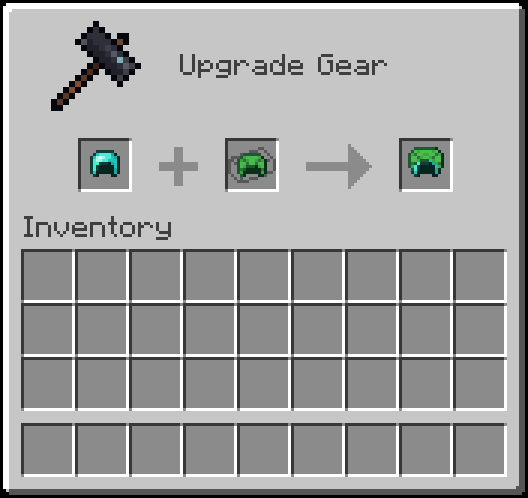 Be warned, however. The item you use to upgrade it will be consumed forever!
You also cannot apply multiple upgrades to a single item. You must choose one. You can, of course, have multiple items with different upgrades, but they will not stack on a single item.
Trying to upgrade an item with one already applied will work, but it will overwrite the previous upgrade!
Just Enough Items is highly recommended for use with this mod, as Upgrade recipes have built in compatibility for browsing in JEI!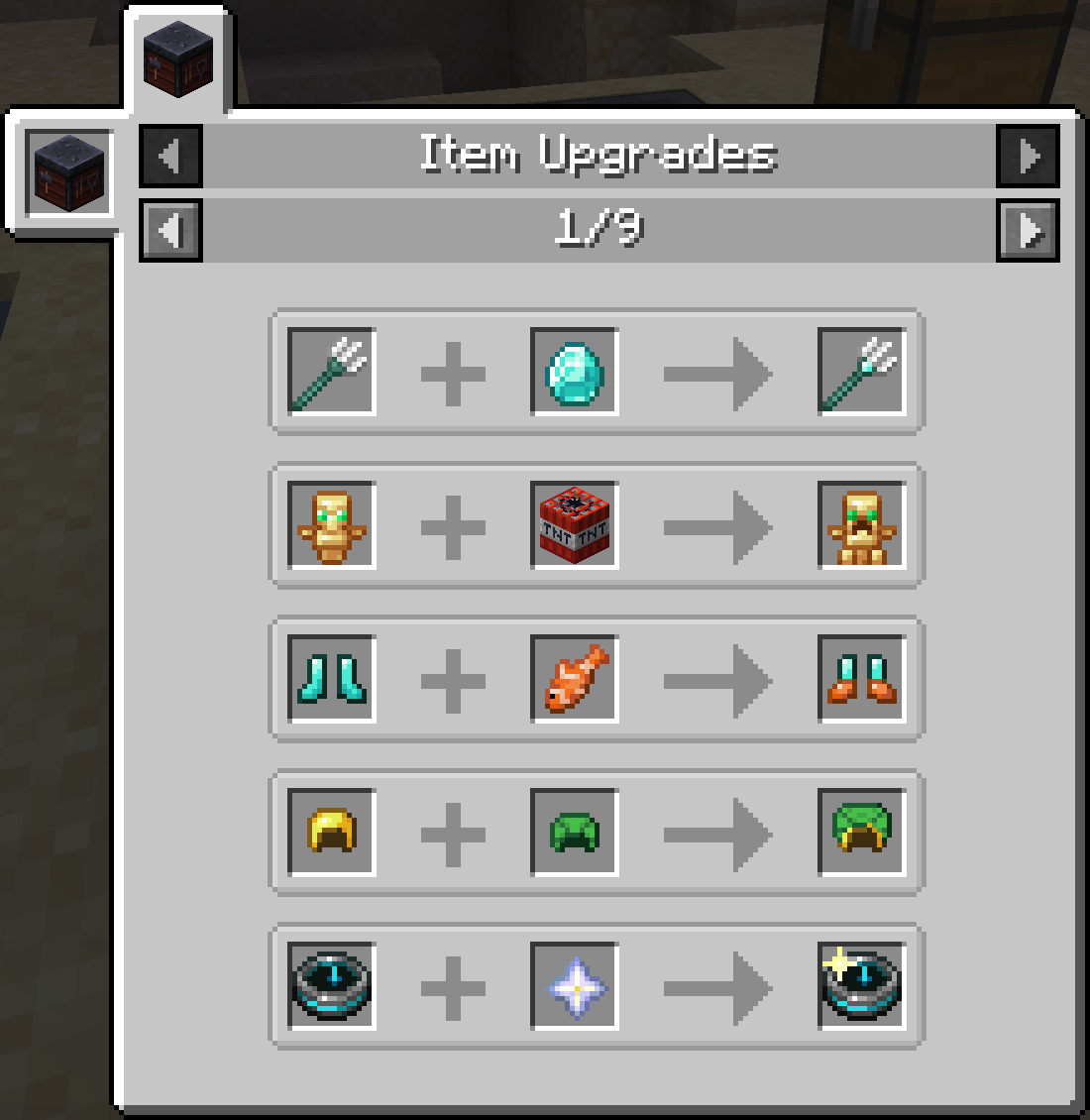 You can easily access this list of recipes by clicking the hammer in the smithing table!

Some upgrades may be slightly complex to use, such as Dolphin's Gift, which gives dolphin's grace to any players who repeatedly enter water. To maintain this effect, you must exit and re-enter water repeatedly, swimming like a dolphin! However, this behavior could be controlled by careful infrastructure, too! Be creative with some of these, see what you can do!

Note: Upgrade textures are rendered above the items in the inventory and not merged into the models in your hand or elsewhere, as it's more difficult than you'd think to do something like that. Because of this, enchantment glint and other things may be obscured behind the upgrade texture. If this proves to be a problem, the overlays can be disabled in the Item Upgrader CORE client config under decoration.renderUpgradeOverlays.