This mod is no longer maintained because I don't have the time to give it the proper love it needs. Feel free to take over development (it's open source). Or use one of those other IRC bridge mods (like Thump).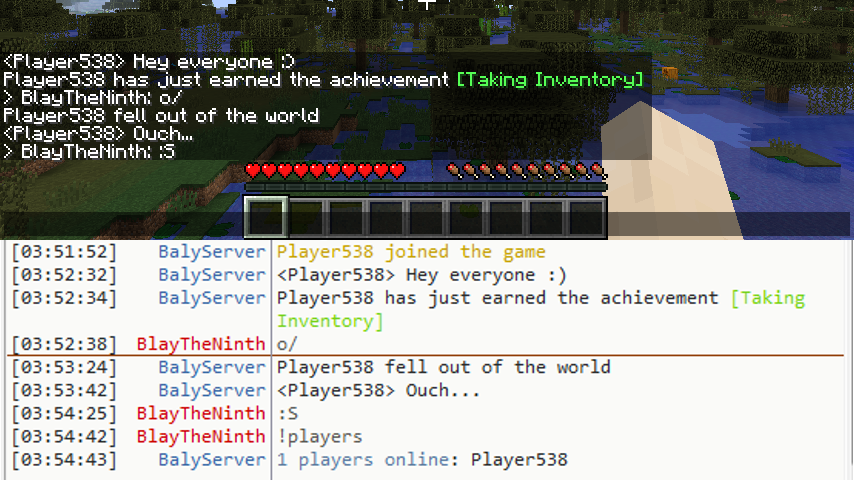 IRC Bridge is a Forge based server-side only IRC Bridge mod that will connect one or multiple IRC channels to a Minecraft server chat.
It is the successor to EiraIRC and this time, is founded on a few simple goals to keep its development on track.
Goals
Simple and fast setup via the /ircbridge command
Highly configurable through a single, documented config file
Server-side only IRC Bridge
Lightweight and backwards compatible: no external dependencies
Features
Configurable IRC Connection (with SSL support)
IRC -> Minecraft Command Mappings (e.g. !tps)
Ability to have trusted users who are able to run op commands (e.g. !op kick StupidPerson)
IRC <-> Minecraft Formatting Translation
Customizable Message Formatting