The mod is about potion effects. It only add 3 items :
The "Magical stone" : this item can store (by a right click) ALL your active potion effects (except bad effect) , to use them later. 3 uses.
The "Infusing ring": required to craft the infused ring.
The "Infused ring": Crafted with an infusing ring and a magical stone in an anvil. It provide you permanent effects from the magical stone (only 1 by default in config file).
In config file , you can :
Change the maximum number of effects on one infused ring. [By default : 1]
Change the maximum level of effects on the infused ring. [By default : 4]
Change the experience level cost for the craft of the infused ring. [By default : 38]
Add potion effects in the blacklist (by potion id). [By default : "minecraft:absorption,minecraft:health_boost"]
Issues
If you have any request , bug report, .... Please post an issue here.
Modpack
Of course , you can use the mod on any mod pack , private or public.
If you make a public mod pack , please send me the link.
Recipes
Magical Stone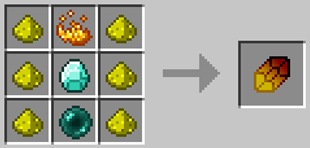 Infusing ring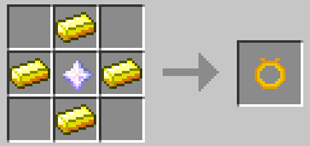 Infused ring

/!\ If you are on survival , the anvil will say "too much expensive" , but if you have the 40 levels required , you can get the ring. /!\
My other mods :