This mod requires Forge and is SSP and SMP compatible!
Improved Hoes makes farming with hoes much quicker and easier. Each type of hoe has a specific range of blocks that it can work with. Within this range, the hoe can till land, harvest crops, or harvest and replant crops. It will also break plants, leaves, and vines within its range. Shifting while using the hoe will operate the hoe normally.
Other Vanilla-like hoes from mods can have the same effects when added in the config.
Actions:

Right click crops with hoe = harvest and replant within range

Left click crops with hoe = harvest within range

Right click ground with hoe = till within range

Right click crops without hoe = harvest and replant

Left click crops without hoe = harvest

Shift = Minecraft default

Hoe Ranges:

Wood - 1x1

Stone - 3x3

Iron - 5x5

Gold - 5x5

Diamond - 7x7
Screenshots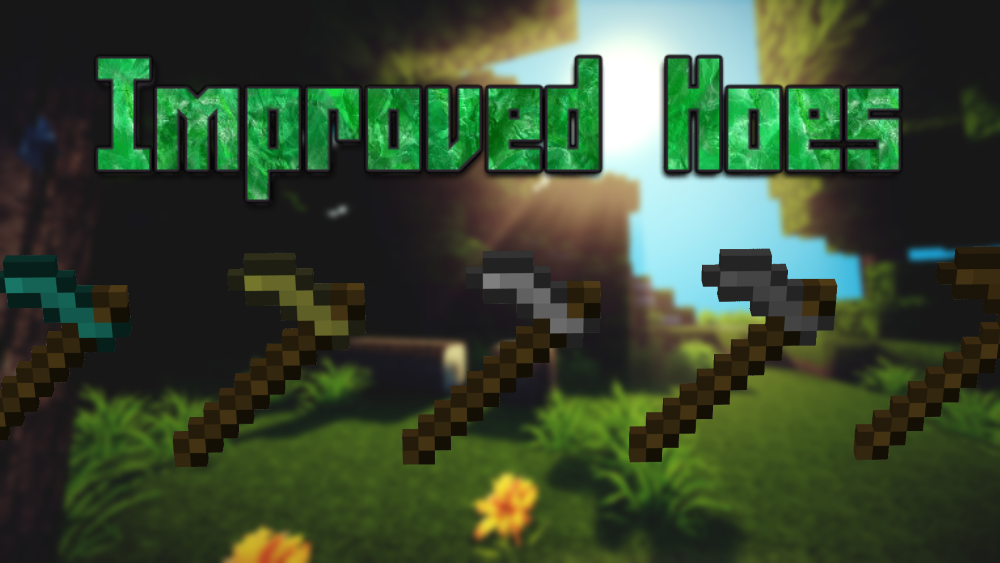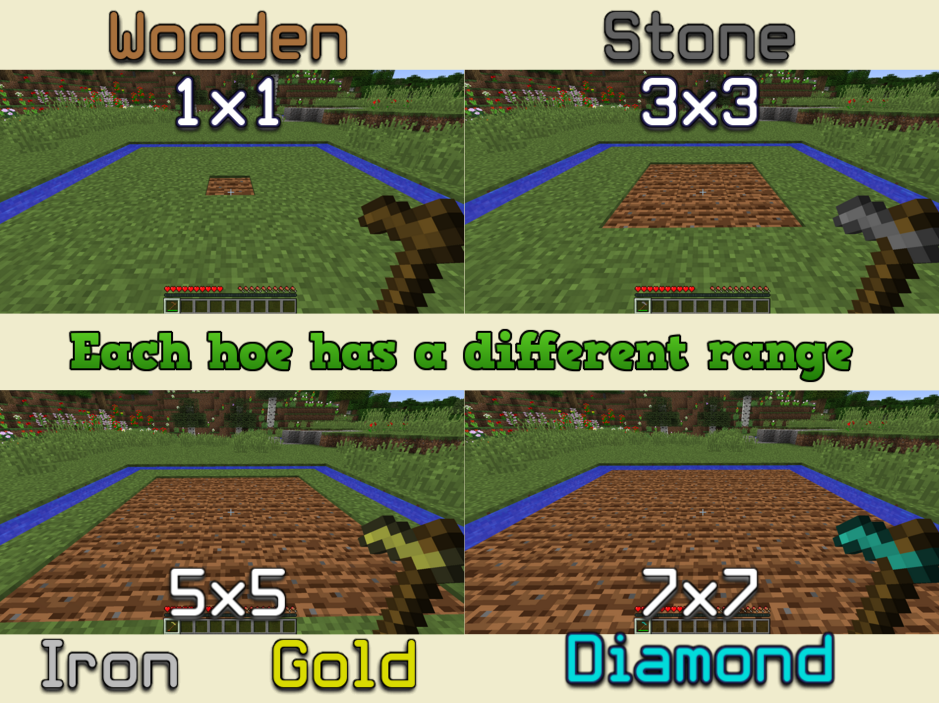 Videos