This mod requires Fabric and is only required server-side
Improved Hoes makes farming with hoes much quicker and easier. Each type of hoe has a specific range of blocks that it can work with. Within this range, the hoe can till land, harvest crops, or harvest and replant crops. Shifting while using the hoe will operate the hoe normally.
Other hoes from mods can have the same effects when added in the config.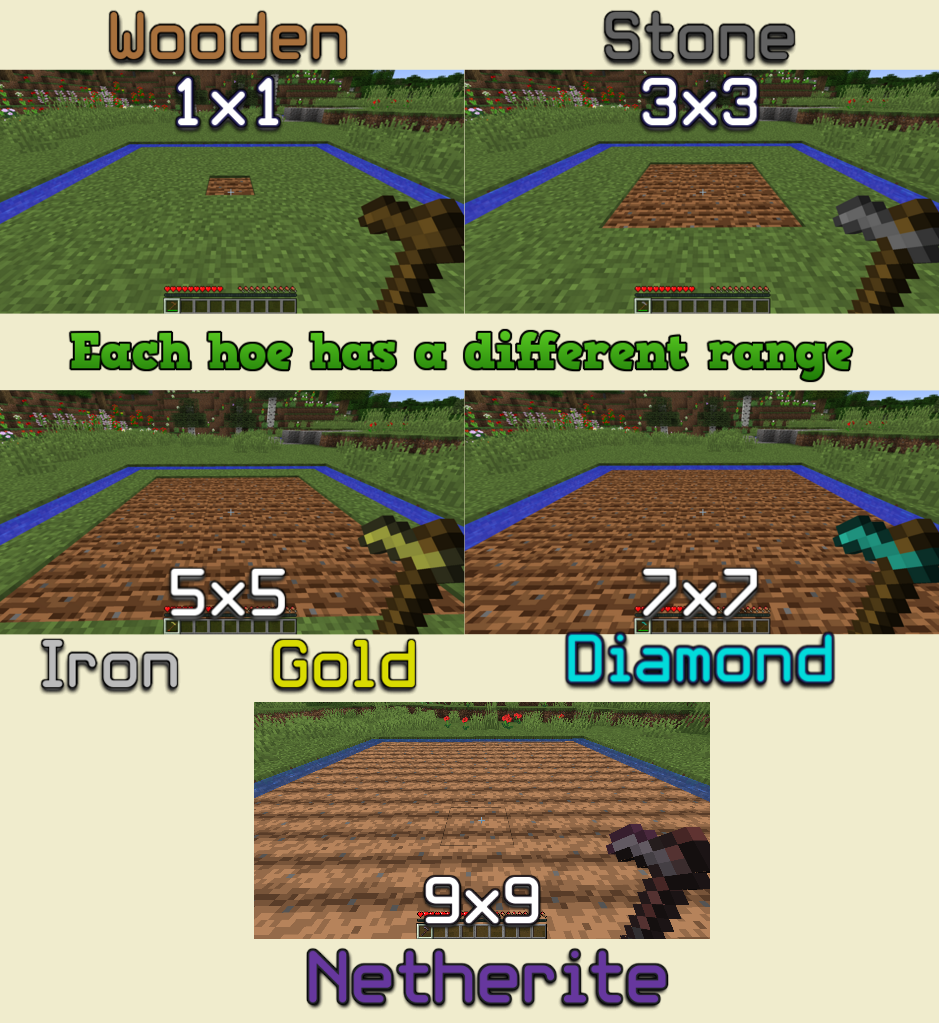 Right-click crops with a hoe to harvest and replant all crops in range
Left-click crops with a hoe to harvest all crops in range
Right-click ground with a hoe to till all ground in range
Right-click crops without a hoe to harvest and replant them