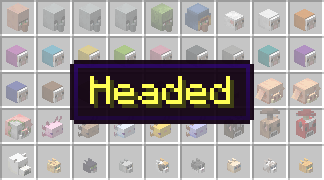 📃 About
Headed is a mod that adds more mob heads to decorate your buildings!

Unlike other head mods and data packs, Headed uses models to render its heads, which means they are not 8x8 player heads!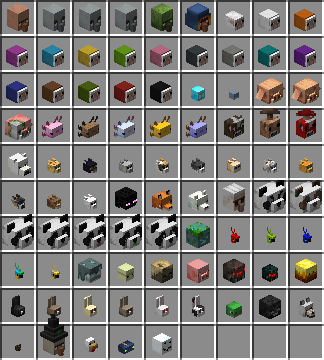 This mod supports 1.19.2 and 1.19.3. Fabric API is also required for both versions.
❗ Other Features
Coloured sheep heads

jeb_ and Toast heads

Glowing enderman, spider, cave spider and phantom eyes

Tamed wolves have a tamed wolf head texture

(1.19.3) What about head note block sounds?
Head note block sounds are planned for posterior updates. They are not in the mod's initial version due to it being an experimental feature in 1.19.3, so it's more of an extra thing that will be added.