Small mod that adds craftable muskets and pistols.
1.17-1.4.2 and 1.18-1.4.2 are broken. please update to 1.4.3 if you have them installed
Forge
No additional dependencies required.
Fabric
Requires Fabric API
Mechanics
Use key loads and fires a weapon. Can't be done underwater.
Musket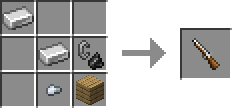 Damage: 20.5 - 21.0
Durability: 250
Can't be used from offhand.
Musket with bayonet

Crafted on smithing table. Deals 3 extra melee damage.
Pistol

Damage: 12.0 - 12.5
Durability: 150
Fires slower bullets. Can be used from offhand. If both pistols are loaded, offhand is fired first.
Paper cartridge (ammunition)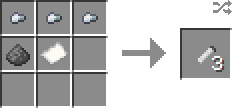 Configuration
Stored in GAME_DIRECTORY/config/musketmod.txt
Configurable values are damage, bullet speed, maximum travel distance and accuracy. Supports /reload command
Reload duration is not configurable with current implementation. It may change in the future
Alternative textures by Quartofel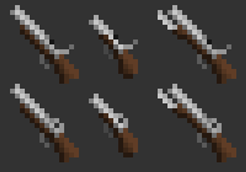 Check them out, they're cool)
alternative-musket-textures-1.16.zip
alternative-musket-textures-1.17.zip
alternative-musket-textures-1.18.zip
Permissions
As already mentioned on github page:
You may include this mod in any modpack, private or public, along with any modifications.