↑ List of all accessories in mod! ↓
Terraria style. This mod adds rich coded accessories from Terraria. There are totals of 26 accessories, including 3 boots and 4 informational accessories.
I tried to balance these items perfectly, but if you have any suggestions to buff/nerf some accessories you can write comment, or write on GitHub page. Have any new item idea? Write to me also.
All items you can insert into given Trinket slot. There are 3 informational items (displays info on left-mid screen), the rest are items that you put in right trinket slot.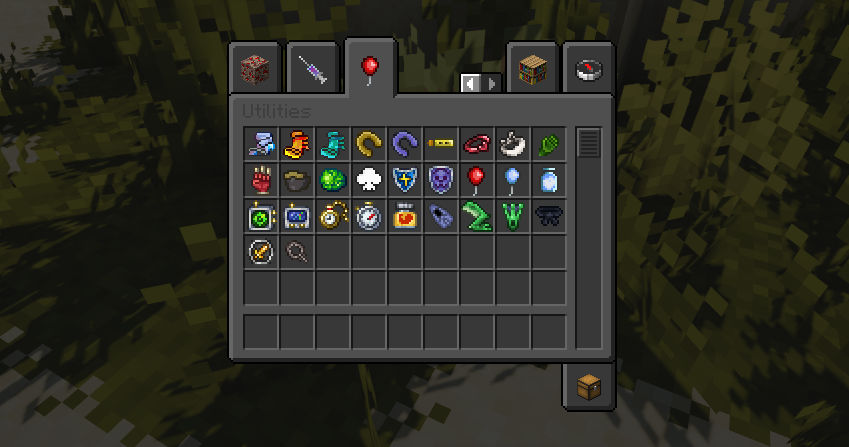 Where can I find these items?
- most items generates in vanilla chests e.g. village chests or any other vanilla structure
---
A bit of showcase. Few items for demonstration.
---
Dependencies:

---
Any other problems/suggestions post on Github.