THIS MOD DOES NOT WORK ANYMORE DUE TO REMOTE API CHANGES.
YOU WILL HAVE TO WAIT UNTIL IT IS PORTED TO MODERN MINECRAFT VERSIONS.

This mod adds emoticons to Minecraft chat. By default, it adds all Twitch global emotes and configured Twitch subscriber emotes. It also supports BTTV and FFZ emotes.
This project is sponsored by Server.pro.

Features
Twitch Global Emotes (e.g. Kappa)
Twitch Subscriber Emotes (channels must be enabled individually in the config)
BTTV Emotes (must be enabled in config)
FFZ Emotes (must be enabled in config)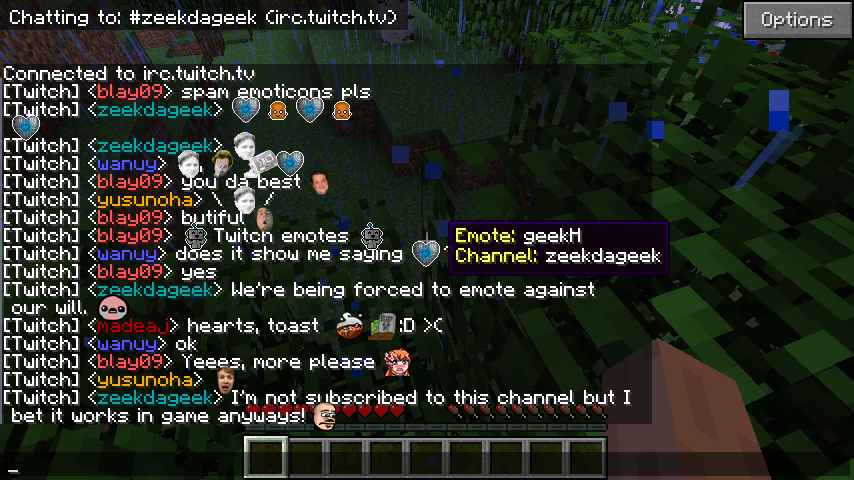 Links