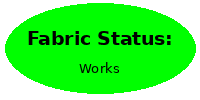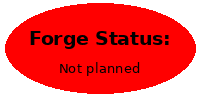 Use this mod with 1.16 and Fabric right now!
To do this, you'll need to:
Installing a mod is as easy as dropping it into your mod folder. If you don't know how to do that, open Minecraft, go to Options/Resource packs, click the "Open Pack Folder" button, then navigate one level up and down to mods.
Download the jar file, make sure to select the one that says "1.16".
Drop the downloaded jar file there.
Mod description
This makes crafting easier by displaying a list of items you can craft using your current inventory. Clicking one of these items will craft this item once, while Shift-Clicking an item will fill the crafting grid once and shift-click the output field to craft as many items as possible.
Also, if you're not sure about a specific recipe, you can enter the (partial) name of the output item in a text box above the recipe list; getting a list of all craftable items that match that name, no matter if you have the ingredients. Moving your mouse to one of these items will show you the recipe.
The mod supports the 2x2 inventory crafting grid, crafting table, stonecutter, and brewing stand. For each of those, it will display a list of craftable items and craft them when you click the output item, and help you find ingredients when you enter the name of the item in the search box. For brewing stand, it also adds button to take all 3 output potions to your inventory at once.
All types of furnaces (includes blast furnaces and smokers) it will show the currrent progress percentage, and the number of items you can smelt without needing another fuel item.
There is some support for crafting repeated patterns on the loom as well, and the mod comes with loom recipes for all letters. Select the banner color and the dye color to the top of the loom, make sure you have everything you need in your inventory, and press the letter banner to the right. You can create your own patterns as well by moving the banner you want to save into the left banner slot, then enter a name on top and press the save button.
To improve REI compatibility, the mod will only show when REI is off. In REIs default configuration, press CTRL-O to hide REI (and show EasierCrafting), then press CTRL-O again to hide this mod and show REI.
To make sure the mod doesn't slow down your minecraft, it has been optimized using jprofiler (https://www.ej-technologies.com/products/jprofiler/overview.html).