With this mod you can just sneak when walking next to your crops and you will start "venting" and eventually farting. All this will cause the crops to grow.
Works also on saplings, cactus and sugar cane.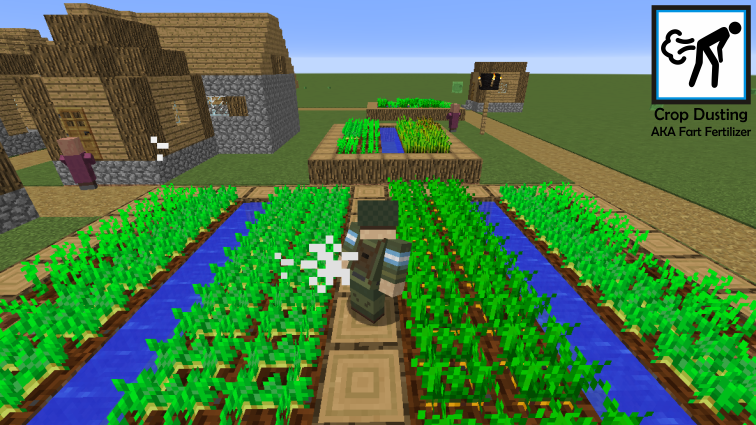 Small config file to tweak some values if you want to experiment with them.
Don't want to hear the farts? You can disable that on the configs.
ModPacks: You can use this Mod in any Curse, ATLauncher or FTB Modpack.