Make handling ColorCode more easily.
universal means that it works in 1.8.9 1.9.4 1.10.2 1.11.2 1.12
ColorUtility makes minecraft receive "§" character.
When you edit signs or books, Useful colorpad support you to edit them with color string.
ColorUtility works in Server and Client.
If you have to paint text and make text bold or italic at the same time, you should push ColorButton before push TextFormButton.
Required:Minecraft Forge or Fabric API
For example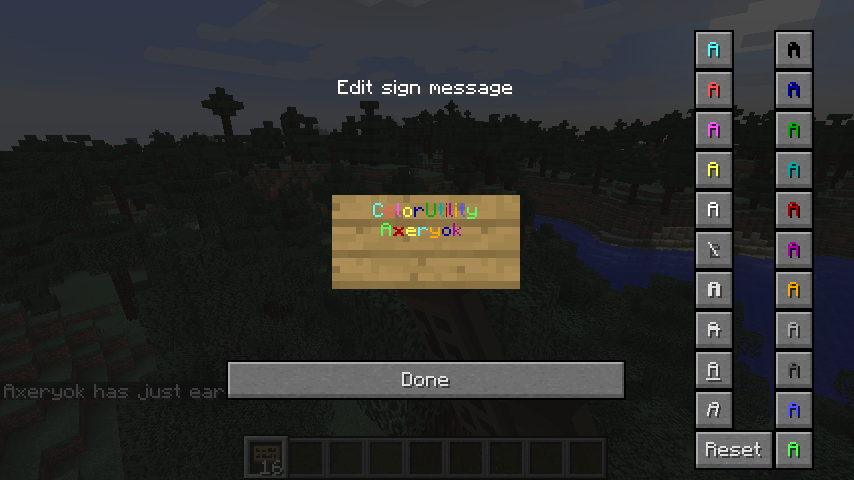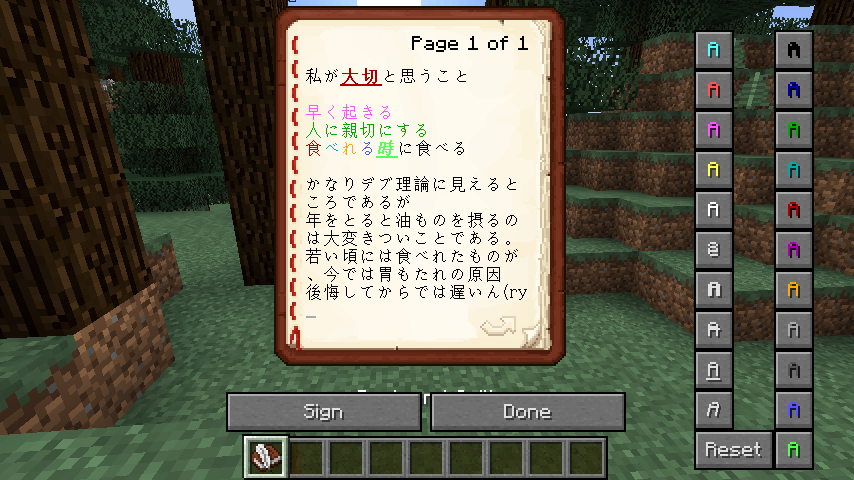 ColorUtility are also distributed on http://forum.minecraftuser.jp/viewtopic.php?f=13&t=24394(Japanese).