This mod provides various tweaks and features to the Minecraft chat while staying close to the look and feel of the Vanilla chat. It is only installed on the client.
Chat Tweaks is not compatible with MineTogether since MineTogether adds its own chat replacement. You can safely remove MineTogether if you do not wish to use its features.
This project is sponsored by Server.pro.

Features
Emoticons (Twitch, BTTV, FFZ) with an emote menu
Image Link Preview (view posted images in Minecraft without opening a browser)
Ability to group messages into tabs using RegEx patterns
Message Filters (allows redirecting messages to appear in the sidebar or in the bottom of the screen)
Ability to simply hide certain messages completely
Message Reformatting (sender, message and custom RegEx groups can be used to restructure displayed messages)
Message Highlights (when your username or a configured word is mentioned)
Alternating Message Background for better readability
Message Timestamps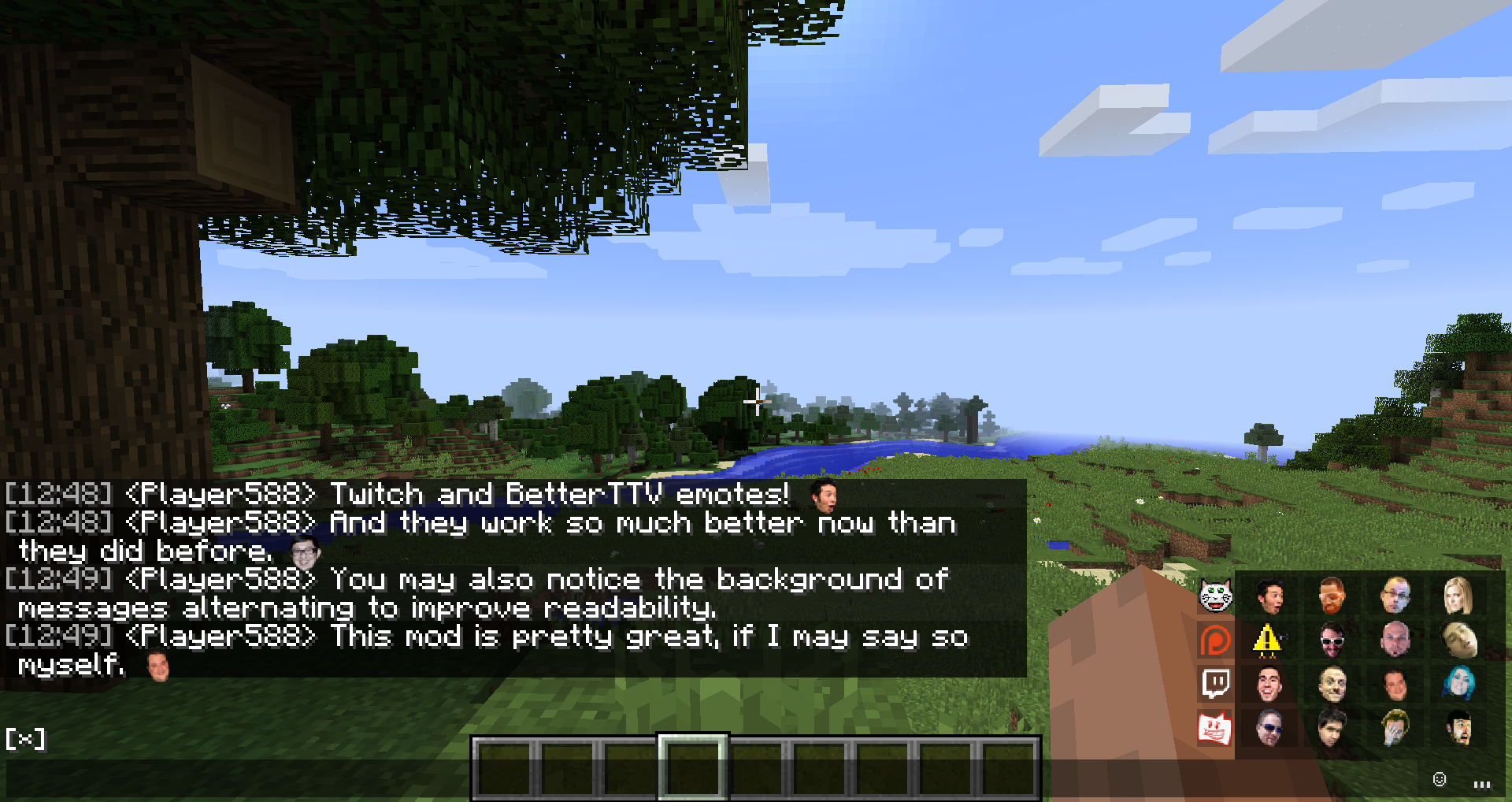 Links