Charset Tablet is a Charset module which adds the Tablet, your one-way stop to mod documentation!
Right-clicking the Tablet in the air leads you to a main screen where you can choose from all available books.
Sneak-right-clicking the Tablet on a block, an item inside an Item Frame, or an entity will try to find the most accurate documentation for the given object.
So far, the following sources are supported:
This mod is a work in progress, so issues may happen and rendering may be sub-par!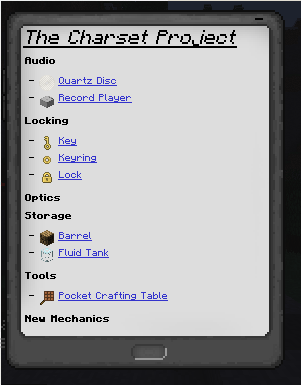 This version of the mod requires CharsetLib!