When too big a packet is received from the server, client disconnect with an error message.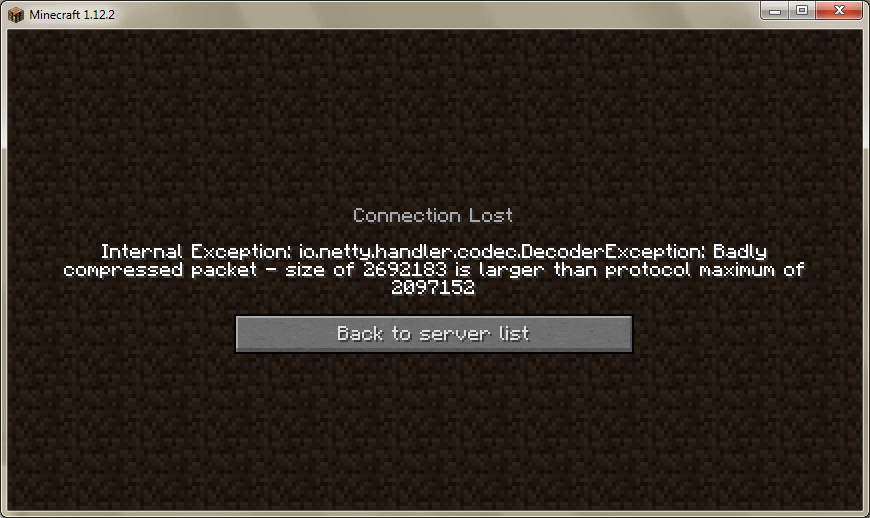 This mod uplift the default size limit on reception and save read.
No longer suffer from the "Badly compressed packet - size of xxx is larger than protocol maximum of 2097152" error !
Fight against "Tried to read NBT tag that was too big" errors, too.
Changelog
1.2 - Fixed reported incompatibilities
1.1 - Adding support of 1.7.10 up to 1.12.2

Update checker using Forge's framework
Status in description of Mods page

1.0 - Initial revision. Support 1.12.2
Feedback very welcome on this forum thread.