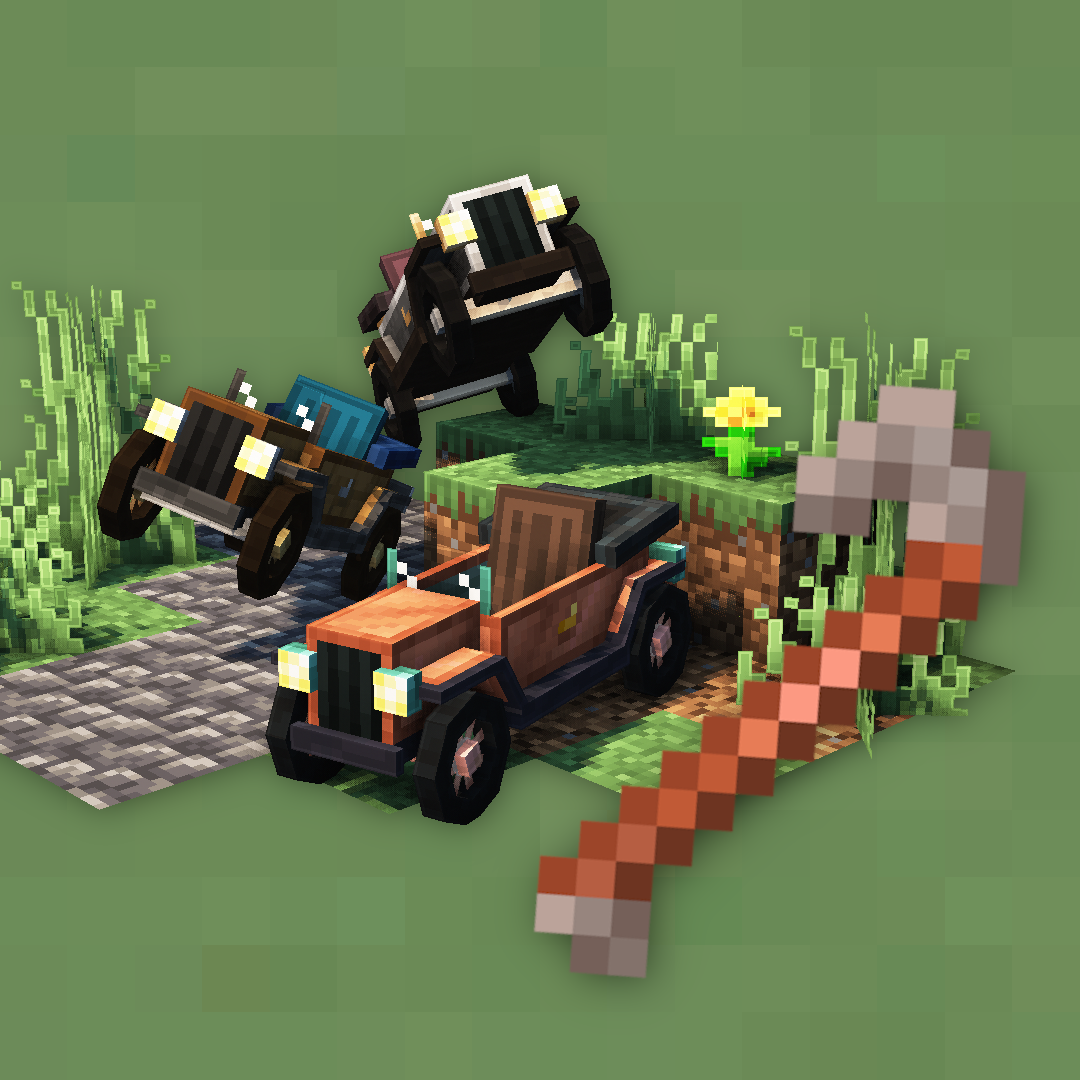 Automobility
A Minecraft mod adding customizable vehicles.
Automobility is currently in BETA!
The mod isn't feature-complete, and any feature requests would be greatly appreciated. Discuss features on the mod's GitHub Discussions page, or in the Discord.
Available for Fabric/Quilt and Forge
Requires Fabric API (Fabric) or QSL (Quilt)
No additional mods needed on Forge
Please click on Files at the top of the page to see all versions for all mod loaders
Currently maintained for version 1.20/1.20.1,

older versions are retired
Getting Started
Automobile Parts: Craft an Auto Mechanic Table. Use the GUI to craft the frame, engine, and wheels for your automobile. You can optionally craft an attachment.
Creating your Automobile: Craft an Automobile Assembler, as well as a Crowbar. Place parts on the assembler until the vehicle is complete. Use a crowbar to destroy the vehicle.
Enhancing your Automobile: Use your Auto Mechanic Table to craft attachments, which can be placed on your Automobile to add exciting functionality or utility.
Building: You can use Slopes, Dash Panels, Off-Road tiles and more to build roads, racetracks, or obstacle courses.
Driving
W - Accelerate
S - Brake/Reverse/Burnout
A/D - Steer left/right
Space - Drift
Controller Support: when using MidnightControls, you will be able to control automobiles with the following default controls:
A - Accelerate
B - Brake/Reverse
LStick - Steer left/right
RTrigger - Drift