Armourer's Workshop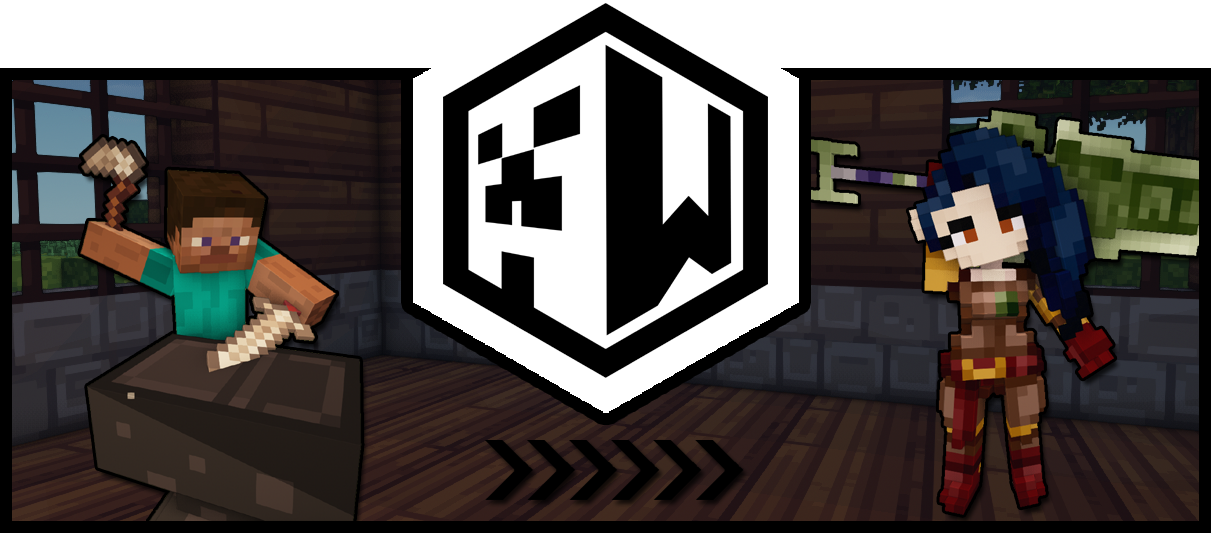 -=[ About ]=-
* Create voxel-art to replace or add to the player model, equipment models, CNPCs, and more!
* Create decoration blocks for your worlds.
* Share your creations on a global library, or a sever specific one.
* Direct management of player-equipped skins via commands, or let the player use a GUI.
* Support via command/config for making most modded items skinable.
* Elevate your server project to a whole new level of detail!


If you have questions about the mod please come by the Discord server.
If you enjoy my content, please consider supporting me on ko-fi! https://ko-fi.com/riskyken
-=[ Guides ]=-


All of the guides for AW including how to support other modded items, can be found here: HERE.
-=[ Known Incompatibilities ]=-

- Obfuscate
- TLauncher ( the 3rd party version)
- Electrbob Wizardry Animations ( disable this in their config ).

There are no plans to be compatible with these in the future.


-=[ Newer Minecraft Builds? ]=-

TLDR: No.

Right now newer versions of minecraft, in our opinion, dont really offer any significant improvements to warrant upgrading and going through a major recode for. This mod, as you probably assumed, takes significant effort to move between versions.
Until MC makes a major change that is seen as vital, and not backported by another mod ( such as Future MC ), then this will be reconsidered.
-=[ FAQ ]=-

FAQ has been moved to here http://github.com/RiskyKen/Armourers-Workshop/wiki/FAQ
-=[ Videos ]=-
Mod Packs
Yes you can use the mod in your mod pack.
Change Log
https://github.com/RiskyKen/Armourers-Workshop/wiki/Change-Log