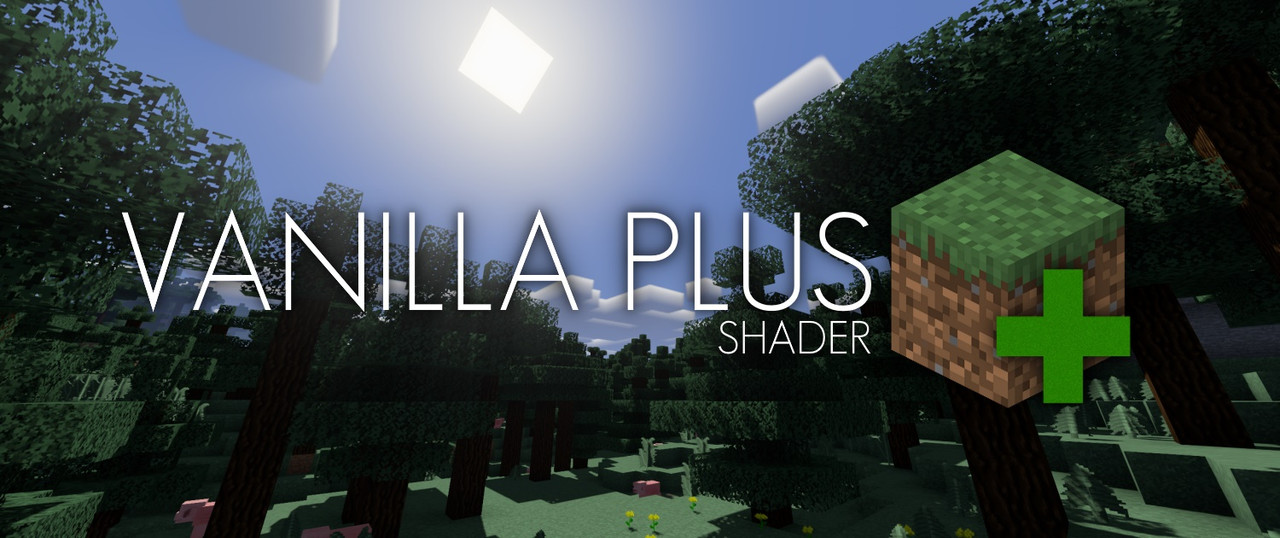 What is Vanilla Plus?
It's a shaderpack supposed to look like Vanilla, but in somewhat better (dynamic shadows and better clouds). For our french people, a french article about it can be found here: Link.
Whats up with the different versions that I can download?

As of Version 2.0.0 all three versions have been merged into one with a setting to select the color preset.
This section will be updated soon to accomodate this.
There are multiple editions of this shaderpack, with the regular one just being called "Vanilla Plus".
The "SE" Edition is made to look like Seus v08 since that shaderpack is highly outdated by todays standards and some people might still prefer it's overall look.
The "CE" Edition is matched to Chocapic v3 and has two color Profiles. The first one being the regular Chocapic v3 colors (or also rudoplays since that is basically an unauthorized clone of chocapic v3) and the second one being matched to the so called "Plunderpixel" shader (also technically an unauthorized clone).
The matched Vanilla Plus versions however are using a much more modern framework and thus are more optimized than their respective original counterparts. For the same reason I am also not using a single line of code from these shaders, in case you are wondering.
Also have some comparison images:


What are the Features this shaderpack has?
TAA
dynamic shadows
custom colors
improved clouds
custom skybox
improved fog
screenspace reflections (disabled by default)
labPBR support
godrays
Any Requirements?
Optifine for 1.12 or newer
A graphics card supporting OpenGL 4.0
Preferrably Windows, Linux potentially also works
DUE TO REPEATED ISSUE-REPORTS: Intel HD 5000 Graphics and older are NOT supported!
Where can I download it?
Either here or via my website (link below).
External Links:
The Offical Website of this Project: Link
The Discord Server: Link
The Shaderlabs Discord: Link