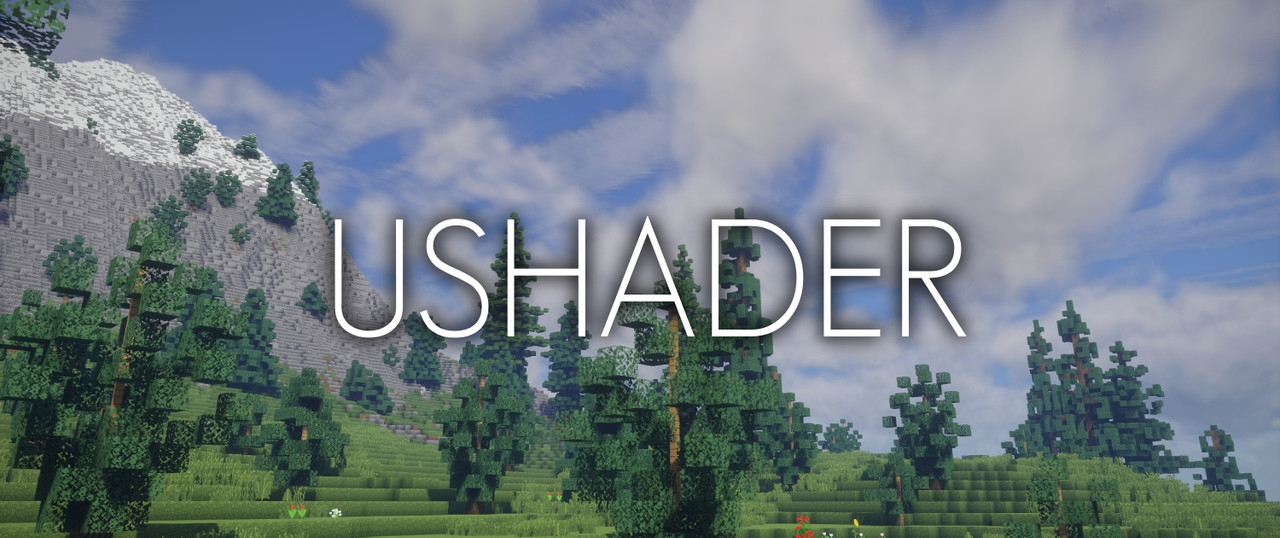 What is the UShader?
This shaderpack is a recreation of a modified version of SEUS v10.1 I used privately for a long time. Took me a while to match some of the unique looks the SEUS version had but I eventually figured it out. Please note that this pack does not perform better than SEUS v10.1 with the default settings due to many new effects that didn't exist in that version, like volumetric clouds and fog. With the correct settings however it is able to outperform it by a lot while producing much better visuals. It is also important to note that this pack does not use any code from SEUS v10.1.
Where can I download it?
Either here or via my website (link below).
What features does it offer?
atmospheric sky
volumetric fog
volumetric clouds
dynamic shadows
soft shadows
water volume
dimension support
wind effects
temporal anti-aliasing
motionblur
bloom
Any Requirements?
Optifine for 1.12 or newer
GTX 1050/RX 560 or similar/better (has to support OpenGL 4.0)
Windows/Linux
DUE TO REPEATED ISSUE-REPORTS: Intel HD 5000 Graphics and older are NOT supported!
External Links: