[Datapack] Datapack Manual
Customization
19 Downloads
Last Updated: Jun 30, 2020
Game Version: 1.16.1
Datapack Manual
adds a handy documentation book that other datapacks can add pages to. All my datapacks have Datapack Manual pages.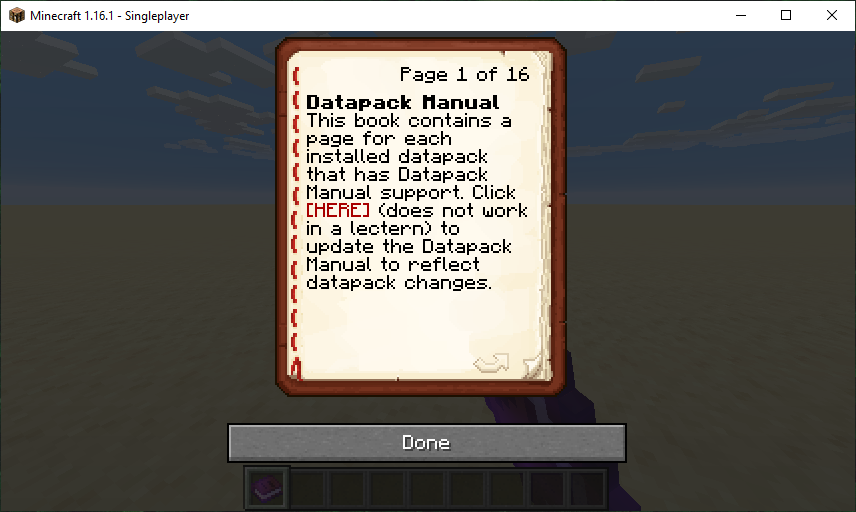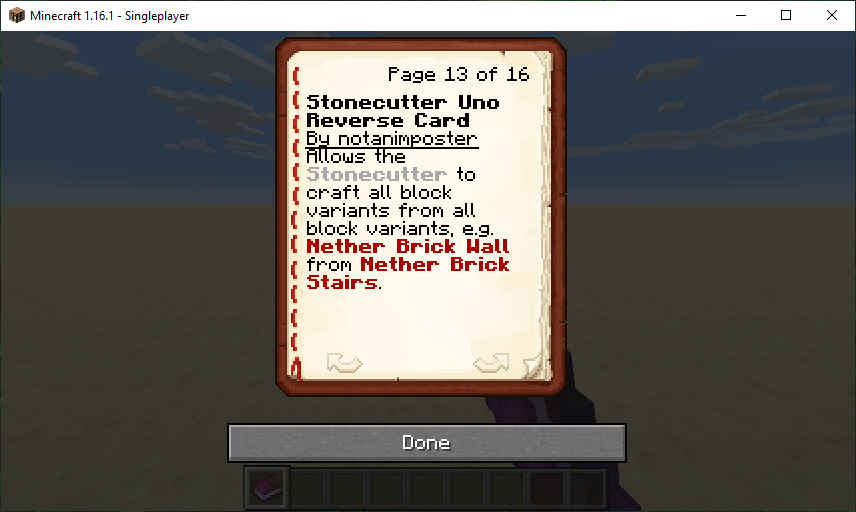 To craft a Datapack Manual, just sign a book and quill with the title "Datapack Manual".
If you make datapacks, you can add a page to the Datapack Manual! Just make a function of the form:
data modify entity @s Item.tag.pages append value '[ARRAY OF JSON TEXT COMPONENTS]'
(you can technically append as many pages as you like, but try to keep it brief)
Then add that function to the function tag "datapack_manual:page"