When a player dies, he loses one of his hearths.
To gain hearth you can:
kill another player and steal their hearth
craft a hearth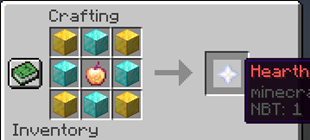 Hearths in item form can also be obtained by converting your hearths with /gethearth <number>.
Install:
Download and move the .jar file into your plugins folder
Restart or /reload your server.