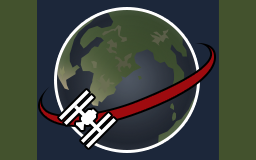 Customizable Mission Flag Editor V0.9 (Java)
Allows the creation of flags with a few clicks. It Includes Planet / Moon base files for all planets and moons, Optional Orbit "track" and craft symbols for Ship, Station, Lander, Probe, Base and Rover. Simply select what you want, and save it. The Program also includes a preview of the flag before exporting it.
This Preview is however at 2x Size, therefore it looks somewhat pixelated. I am however trying to get access to larger source files to improve on that.
---
Plans for next versions:
Live Preview: Any change in the selected settings directly leads to an updated preview
Mission Number: Add a short text to the flag, useful for adding the mission identification (e.g. STS-140) to the flags
Direct export: Directly export flags to your GameData folder
The application is developed in agreement with the creator of the source images: JFJohnny5, and will be kept up to date with his flags.