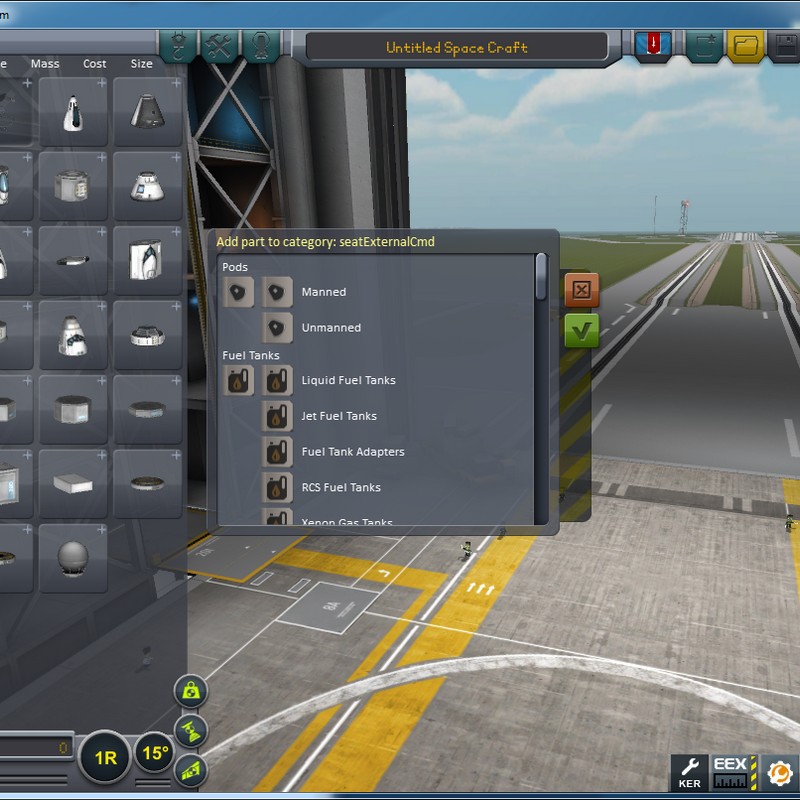 Advanced Parts Categories
Description
Description:
I created this custome categories so I can find parts I need more easily. I like stock categories, but there are just too many parts per category so I end up scrolling multiple pages to find the part I need. With this configuration file, you can have more control over where your parts are and you can find them easily. For example, if I'm looking for Liquid Fuel Engine, I don't want it mixed with Jet Engines or Solid Fuel Boosters. So under Engines category there is subcategory with Liquid Engines, Jel Engines, Solid Fuel Boosters etc.
Installation:
To install, just copy PartCategories.cfg into your /GameData/Squad/PartList/
Updates:
Config is updated for 1.0.5, all new parts are included! All 280 parts that exist in the game are there, but organized in a more intuitive way!
If you like this little project, say thanks! So I can know you guys want me to continue uploading as new parts come!
Happy flying!