Overview
World of Warcraft Classic addon that helps you to handle your tracking abilities (units, resources). Minimap spell menu (retail like), gathering required level on tooltips, last used tracking spell on resurrection, auto-switching between spell and so on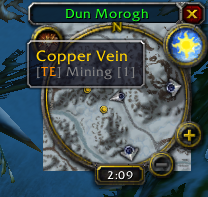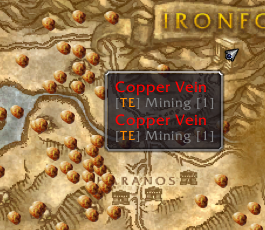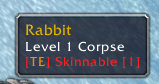 Main features:
NEW! NEW! NEW! Last used tracking spell activation on ressurection.
Profession required level now can be shown on tooltips: Minimap, World Map, World
NOTE: This feature currently support all localizations except itIT, but tested only on enUS, ruRU, deDE.
Others languages need to be tested. To work this feauture work need translation of "Profession names" and "Deposit names".
If this feature don't work correctly with your language please check localization page maybe any trasslation are wrong or missing. If you found a problem you can suggest right translation and i'll fix it with next update.
You will never forget to use tracking spell after death / log in, if Auto tracking is enabled, and one of tracking spells choosen
Auto-switching between track abilities by timer, if more then one spell choosen
Auto-switching between track abilities while moving
Automaticaly use choosen tracking ability when log in
Mute spell use sound while auto-switching
Stops automation when character resting, stuck in combat, trying to cast spell, etc...
Replaces the standard tracking icon with ability to choose spell on icon click (Retail-like)
Other
Slash Commands
/te - Shows all slash commands and how to use them.
/te lasttracked toggle - enable/disable last used tracking spell activation on resurrection
/te switcher toggle - enable/disable auto switching
Localization
Currently fully traslated into enUS and ruRU localization.
Need help to translate into another languages: https://www.curseforge.com/wow/addons/track-everything/localization
Donations
If like an addon, i'll be very happy if you support my work :)
Thank you alot friend!