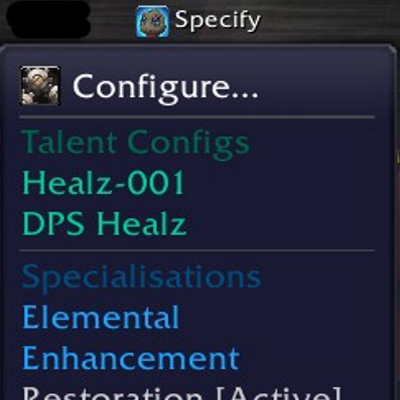 Spec-ify Talent Switcher
Description
Spec-ify is a quick talent switcher. Currently, a simple data-broker app that allows you to switch talents (talent loadout) and specialisations and save, without having to access the Specialisation/talent window.
Plans:
Apply config settings with switch (e.g. auto target)
A floating button (for non-data broker users).
Auto switch on location.