Description
Narcissus

Character Info / Transmog Display / Photo Mode / Barbershop / Achievement Panel

This addon resets camera view #2 and #5.
Narcissus for Classic: https://www.curseforge.com/wow/addons/narcissus-classic
---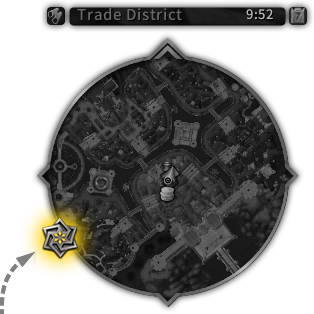 Click on this button to open Narcissus. You may set a hotkey later.
---
Character Info

A standalone character UI that comes with several quality-of-life features.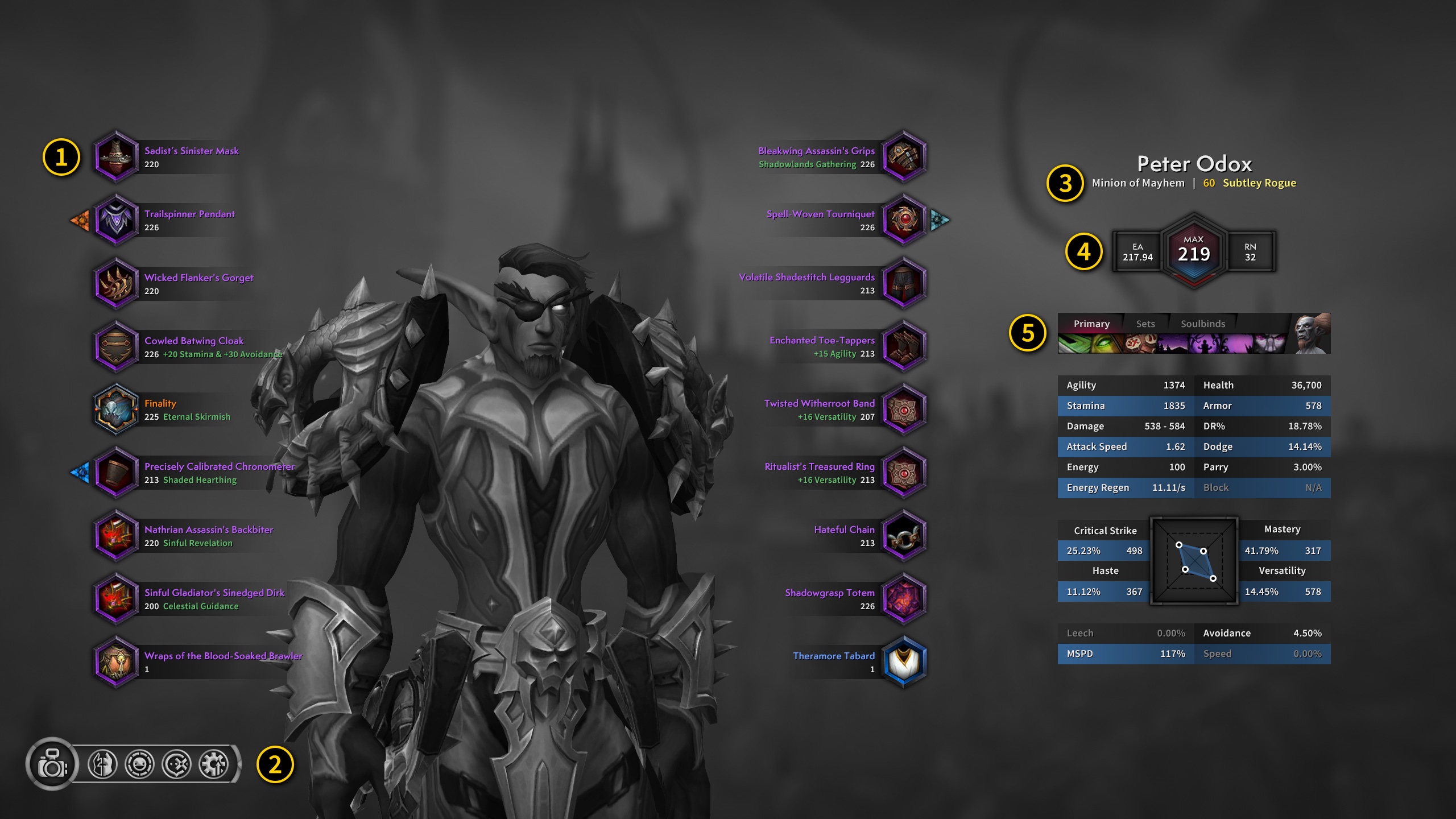 Show More info↓
1. Equipment Slots

Gestures

Left-click: Open or close equipment comparison frame.
Alt+Left-click: Unequip this slot.
Alt+Mouseover: Open equipment comparison frame. Unlike the first gesture, this frame will be closed once the Alt Key is released.

Right-click: Use this item (if possible).
2. Toolbar

This toolbar will be hidden when you take screenshots, which means it will not be visible in the images in your WoW Screenshots folder.

1. Transmog Mode: Replace all slots with the items you used for transmogrification.
2. Do Emote: Do emote with unique animations.
3. Hide Texts: Temporarily hide all creatures' names, damage texts, chat bubbles.
4. Top Quality: Temporarily set every graphics quality to its maximum value. An anti-aliasing slider will pop up once you enable this setting.
5. Preferences: Toggle Preferences.
3. Titles
You can sort your titles alphabetically or by category. It also shows related achievements.
4. Item Level & Renown Level Indicator
5. Navigation Bar

Select tab: attributes, equipment sets, Soulbinds, Mythic+ scores&records.
Transmog Display

Including the item list in your screenshots.
You can also copy the item list as plain text or formatted text (reddit table)
Click this helmet button to enter transmog mode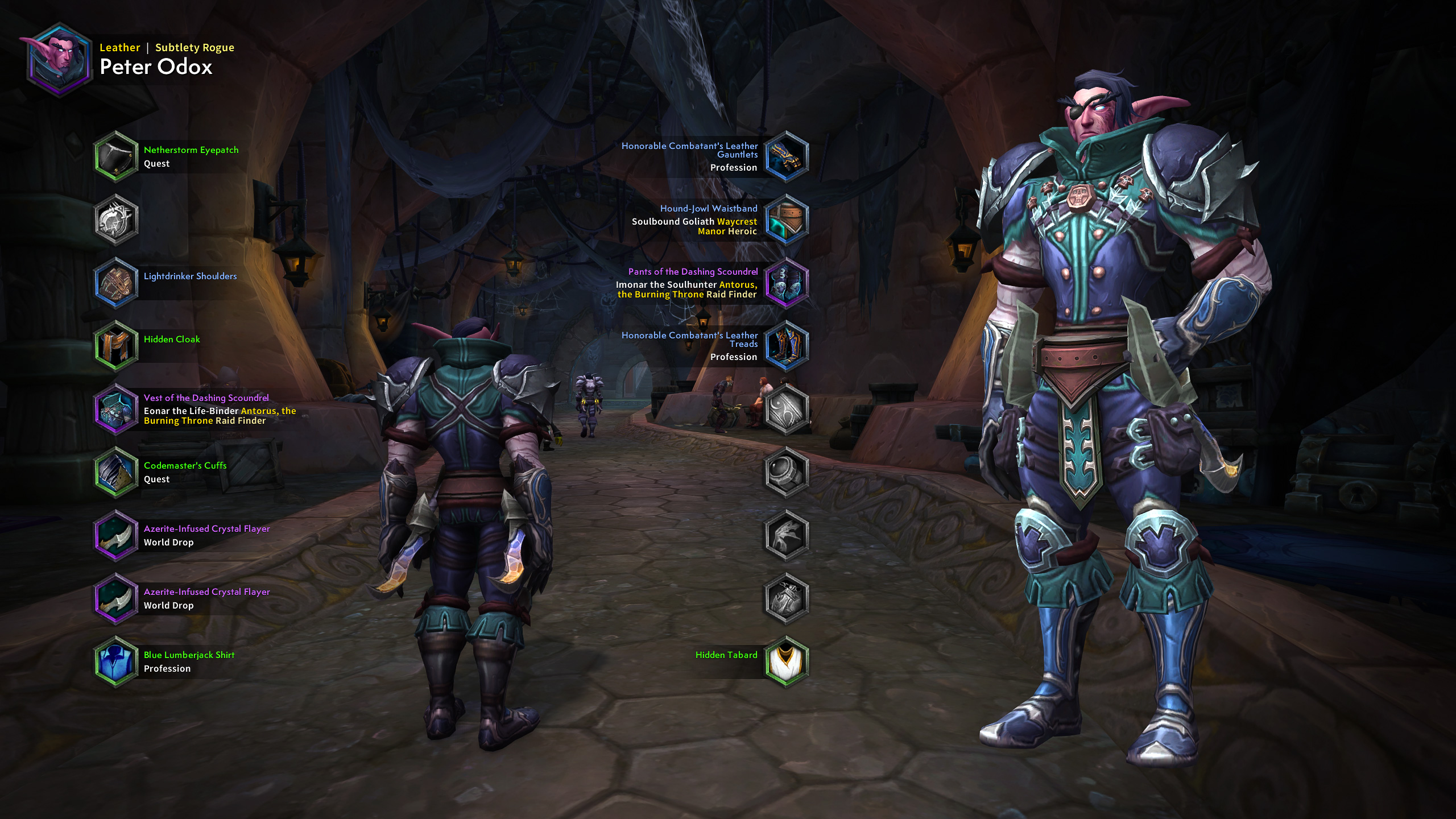 Showing item list within a single screenshot
Create turntable animation using Narcissus and OBS

Photo Mode
Designed for character presentation and storytelling.
You can add any targeted unit into the stage or select any NPC from the embedded database.
You can adjust their positions, sizes, apply animations, and even spell visuals, change the light direction, density, color to make the actors blend in perfectly with your surroundings.
Export layer masks / green screen images for photo composition.

Click on Group Photo to add other players/NPCs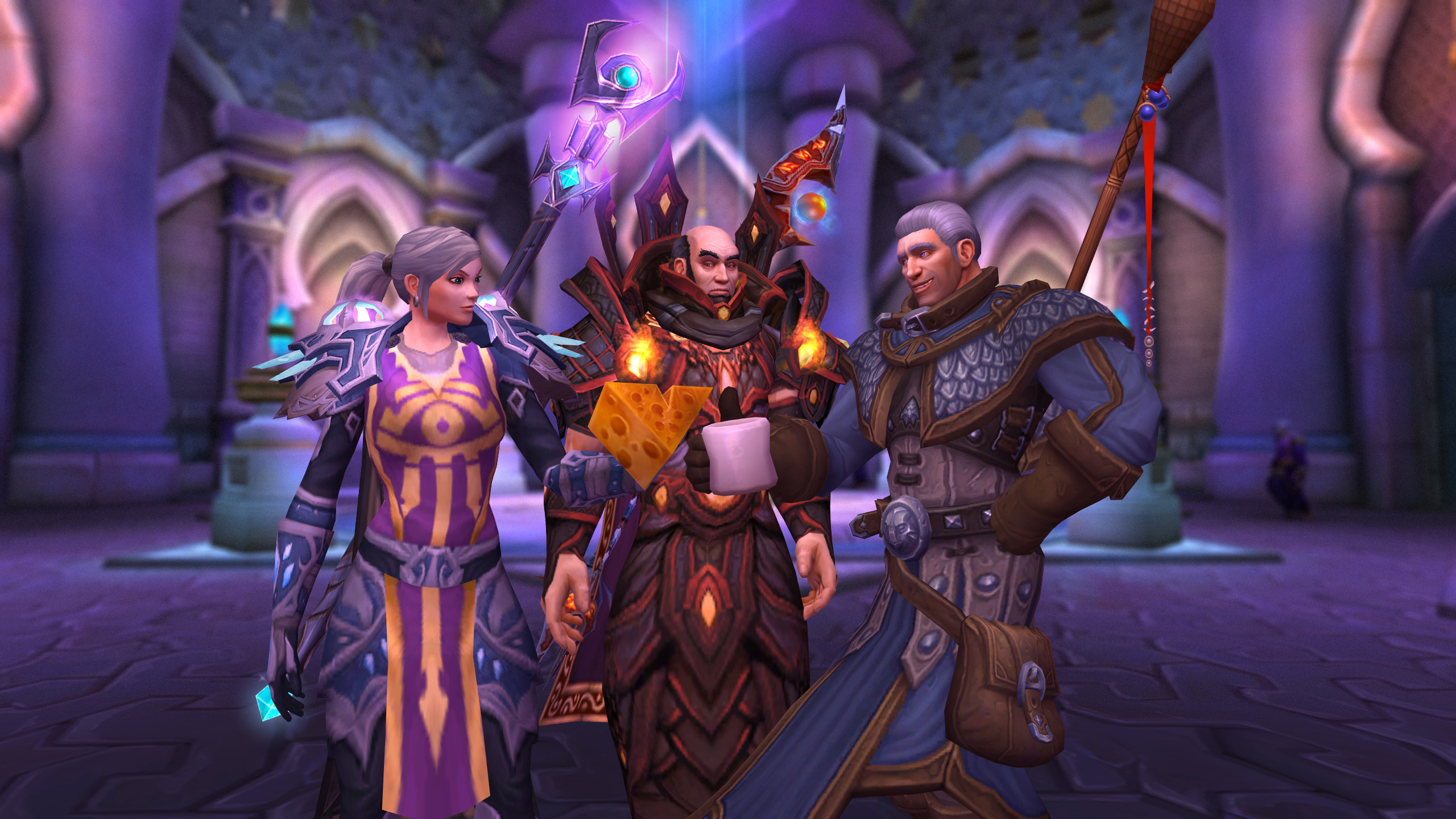 You can create a scene like this within 3 minutes (and the coffee is still hot)
Barbershop

You can save your character's customizations and share them online.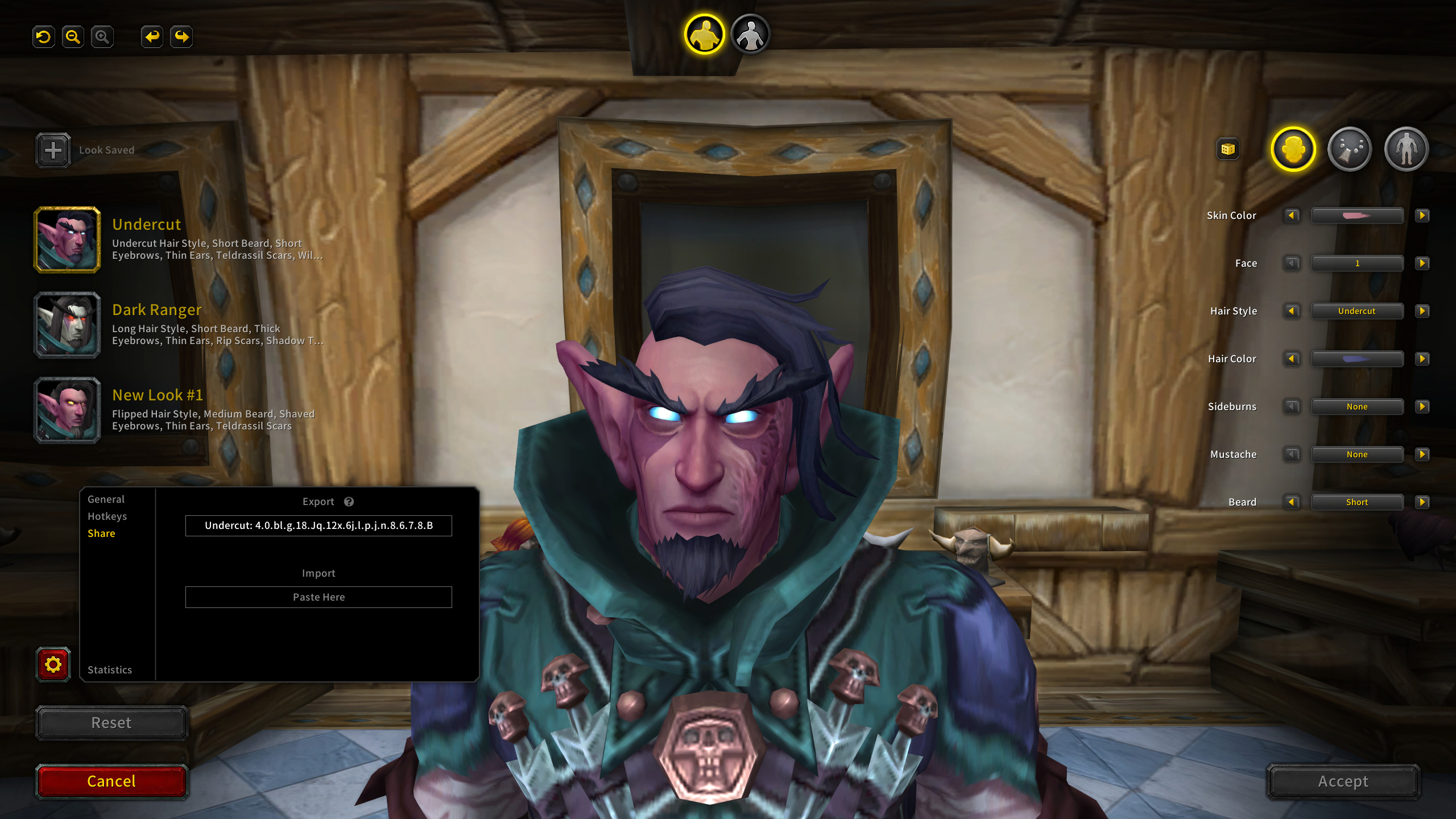 Tutorials:
Create Turntable Animation With Narcissus
https://www.reddit.com/r/Transmogrification/comments/t174nj/create_turntable_animation_with_narcissus/?utm_source=share&utm_medium=web2x&context=3
Video - You Can Create Your Own Scene in Game Using the Narcissus Addon
https://www.reddit.com/r/wow/comments/ebgdf3/you_can_create_your_own_scene_in_game_using_the/

Thanks for reading! Feel free to contact me on Twitter @Peterdox