Description
NamePlateKAI
This addon is the simple nameplates.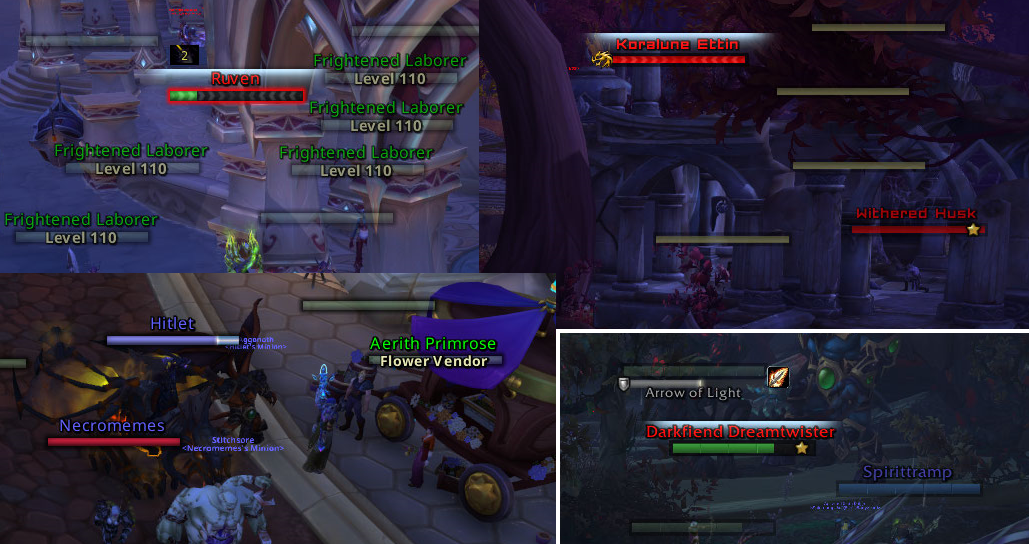 ---
Features
Classic style threat-border.
Customizable stuffs include width, height, texture, font, margin etc.
Extremely low CPU usage.
Emphasize a target.
Filter aura and color.
Track quest objectives include World Quest.
---
Emphasize Target
The target glows, and is animated.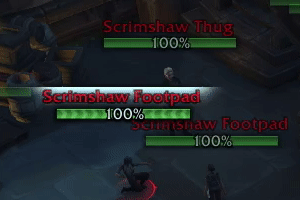 ---
Filters
Many color filter for dungeons and raids are built in beforehand. You can also add a filter by name or npc-ID. You will easily find a mob to watch out for.
---
Auras
This addon has almost the same aura indication as Blizzard. In addition, Important debuffs are displayed on the allies.
---
Advanced Nameplate Control
You can change some hidden WoW settings, and thereby change to familiar classical behavior.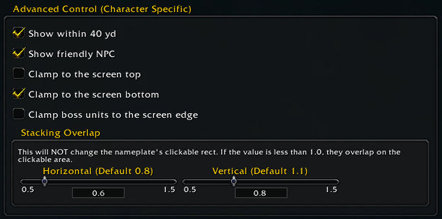 ---
Low CPU Usage
This addon keeps the CPU usage very low compared to the well-known nameplates addons. cpu usage result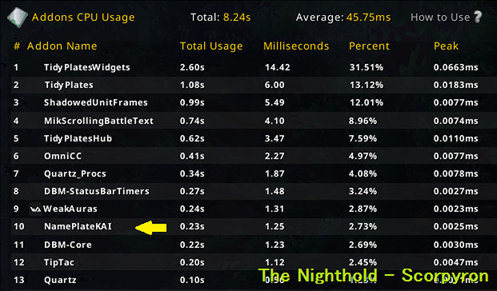 ---
Quest Indicator
A star is displayed if it is a quest objective. It becomes gray when filled. In the raid zone this feature will be disabled.
---
Anchor Frame for Weak Auras
You can make any widget of WA for the target nameplate. For example, level text, execute alert, class resources, etc.
Enter NamePlateTargetFrame (just type it) to the Frame editbox, that widget depends on Target Nameplate.