Description
LFG sorter
PvE & PvP groups
*** 3.0.1 ***
Added 10/25 raid and hero++ instanses identification
Minor errors fixed
*************
*** 2.0.9 ***
Added user defined search
*************
*** 2.0.8 ***
Added looking for arena team 2v2, 3v3 and 5v5
*************
Type /LFGSorter to open settings window
*************
The addon is designed to make it easier for you to follow the LFG chat.
1. Each LFG message is marked with instance name (if any).: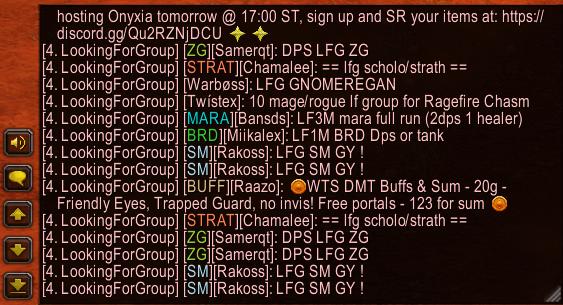 2. Select the instances you want to visit, and a beep will sound when the message appears in LFG.
3. Select the instances you don't want to see in chat, and the messages will be hidden.
4. Choose channels that should be affected: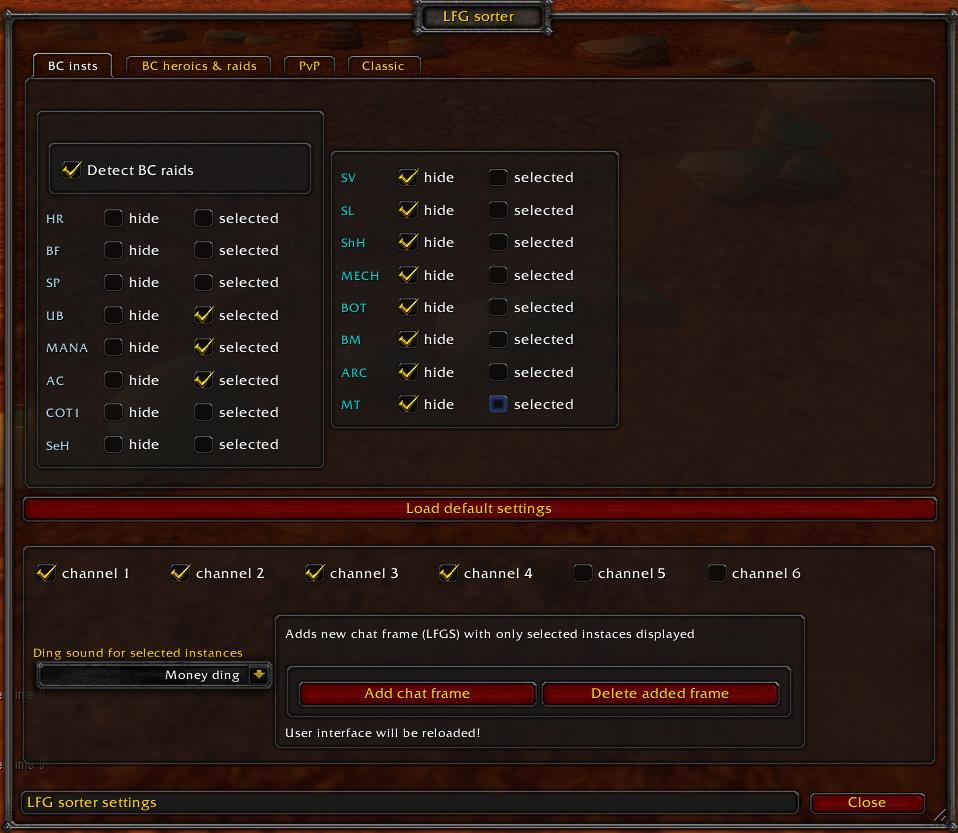 When "selected" is checked those messages would be marked with this sign ♫: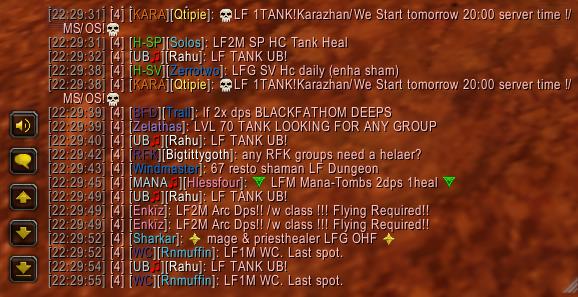 5. You can add your own keywords to search anything in LFG chat. For example you can add here some rare group quests: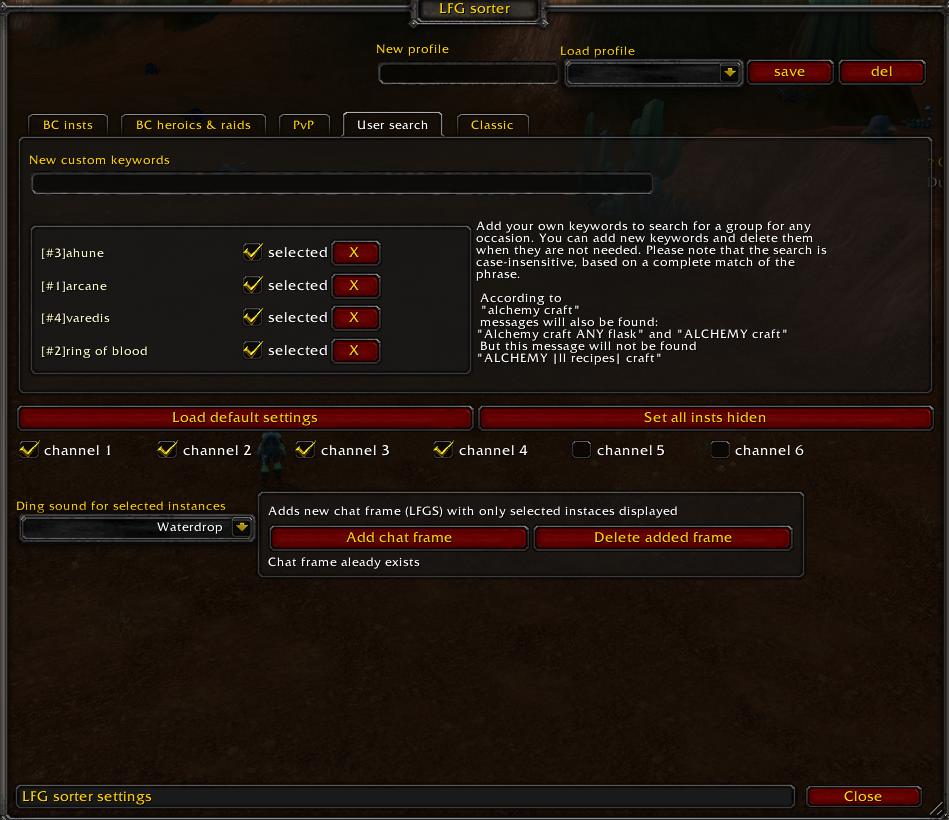 6. Add chat frame button - allows to add a new chat frame with messages only about the instances you selected: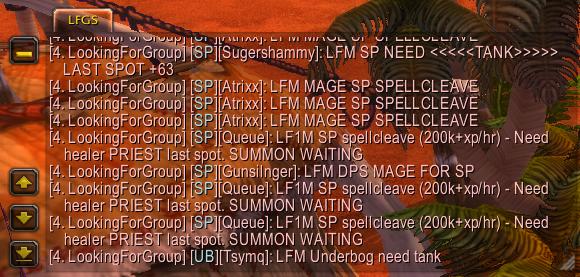 Chat frame can be minimized when not used:

For now it´s only availible in RU and EN locale.
LFG sorter (ru description)
Аддон маркирует строки ЛФГ чата аббревиатурой инстанса в который собирается группа, и добавляет возможность фильтрации сообщений.
Реализованы следующие функции:
1. В строках ЛФГ чата выводится отметка об инстансе, в который ведется поиск группы: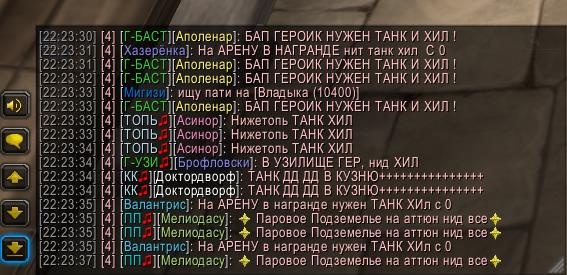 2. В настройках можно указать подземелья, поиск в которые нужно скрыть из чата и те, для которых нужно выводить звуковой сигнал, при их появлении в поиске, а также список общих каналов, для которых будет производиться обработка сообщений: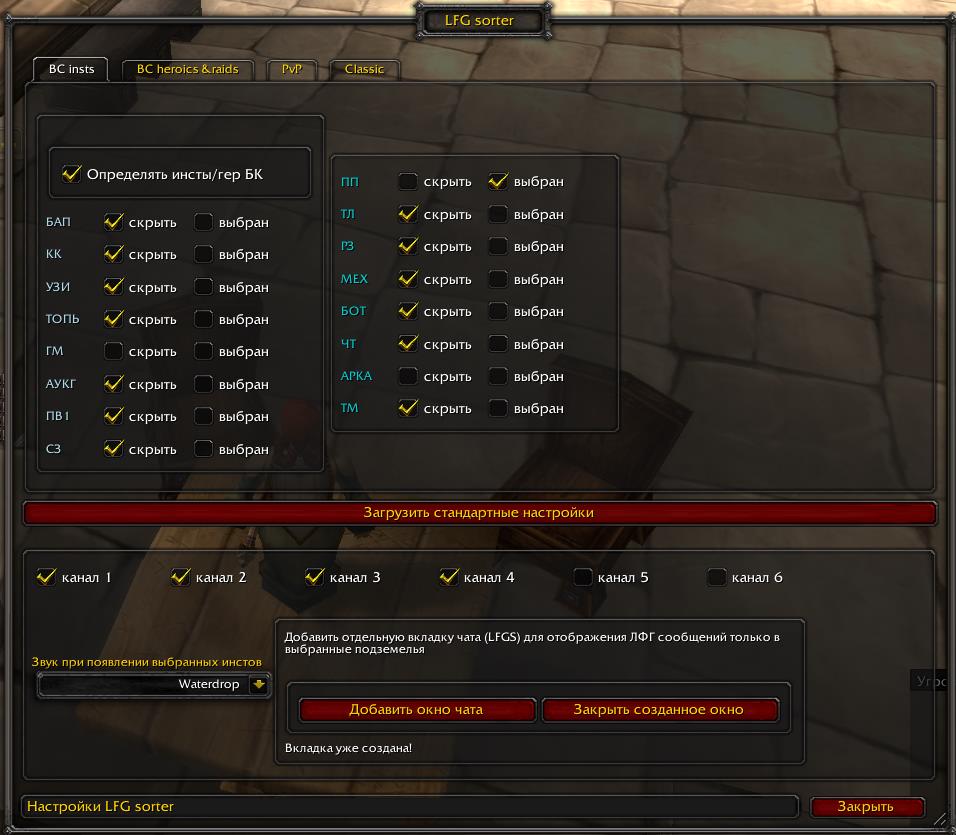 В результате для найденных сообщений будет проигрываться звуковой сигнал (выбранный в настройках) и такие строки будут отмечены в чате знаком ♫: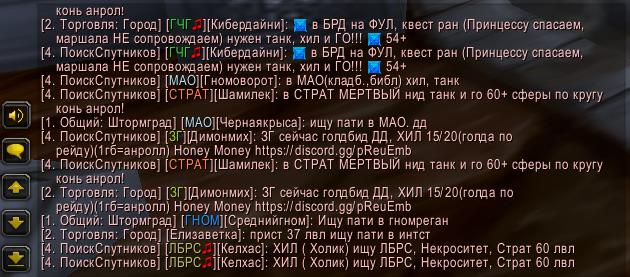 3. Вы можете добавить любые фразы для поиска в канале ЛФГ. Например, редких групповых квестов: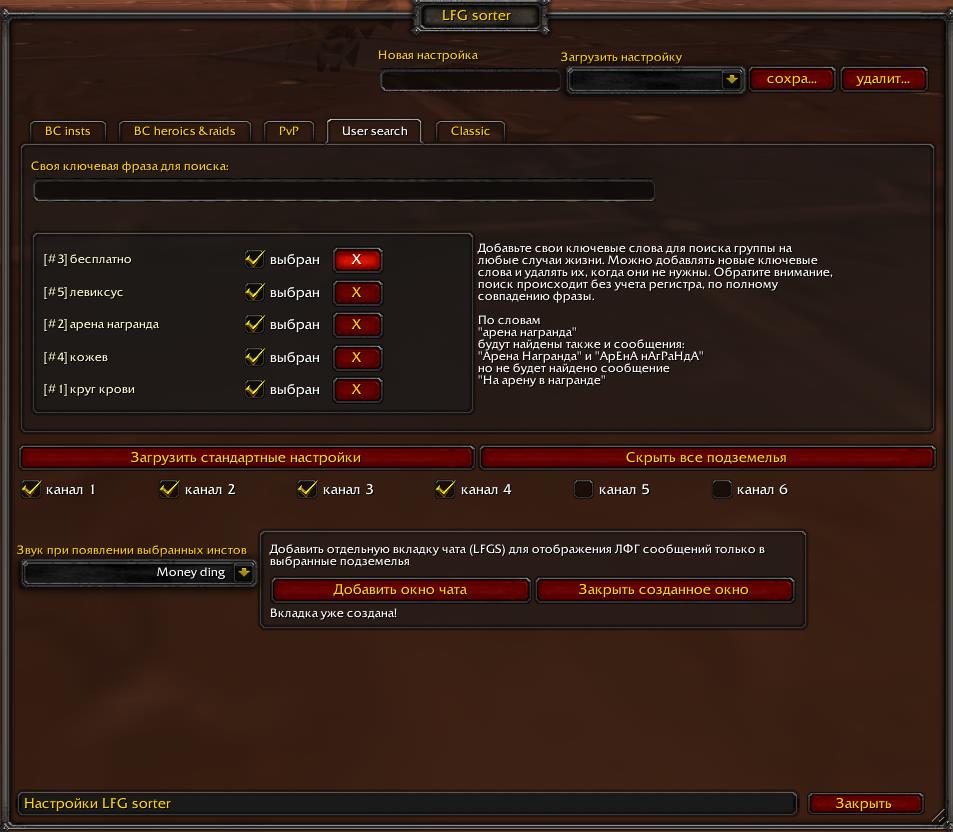 4. По кнопке "Добавить окно чата" (Внимание, будет перезагружен интерфейс!) будет добавлено отдельное, не присоединенное к другим окнам, окно чата. В этом окне будут отображаться только сообщения о выбранных подземельях: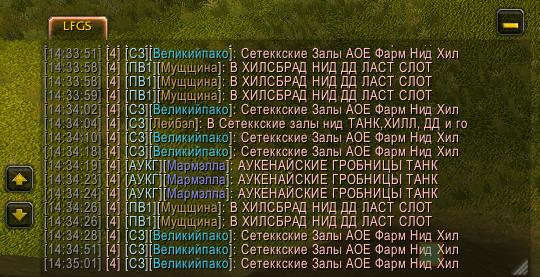 Окно чата можно свернуть, когда оно не используется: