Description
Flight duration timer for WoW Classic.
Shows flight times on the flightmaster map and during flight.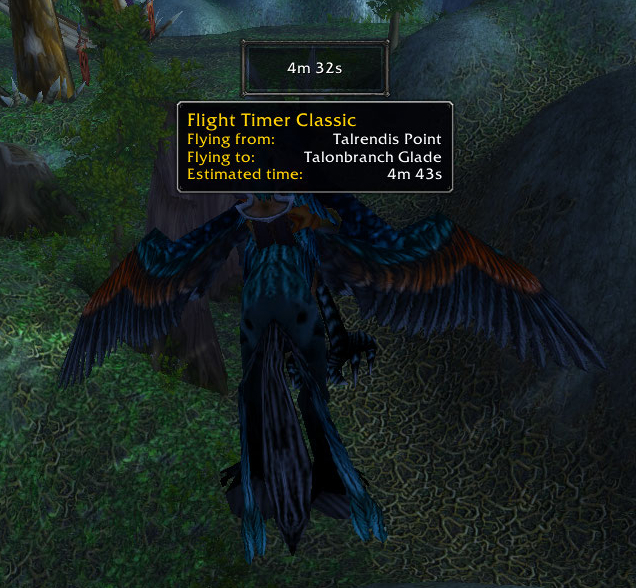 This AddOn can record and display flight durations. It comes with prerecorded flight data for the most common routes.
If you fly an unknown route, the duration will be noted and displayed the next time you fly that route.
Available commands:
/ftc mute – Enable/disable information in chat window.
/ftc show – Show the FTC UI for positioning.
/ftc hide – Hide the FTC UI.
/ftc debug – show/hide debug information.
/ftc help – show help.
Thanks to
bison92 – GitHub Continuous Integration
Nezzie-Shadowstrike – Data for the Horde
Excid-Kingsfall – Flight Data
Cheey-Kingsfall, Rem-Kingsfall – Alpha Testing
Donate your flight data: send me your recorded times and they will be included in the next patch.
Simply go to World of Warcraft\_classic_era_\WTF\Account\ACCOUNTNAME\SavedVariables and send me the file FlightTimerClassic.lua.
Discord: trashy#8197
GitHub: https://github.com/timohausmann/FlightTimerClassic
You can include this in UI bundles, reskin, etc. with a credit note (CC-BY 2.0).