Attune
by Cixi@Remulos (Classic Oceanic)
WHAT THE ADDON IS FOR:
Attune is there to collect your current attunement progress, and character information (class/race/etc) and allow you to upload that information to the WarcraftRatings website
The Website will then allow you to display/edit/share your attunement progress with others/guildies
This works for classic, and will also work for The Burning Crusade where attunements are plentiful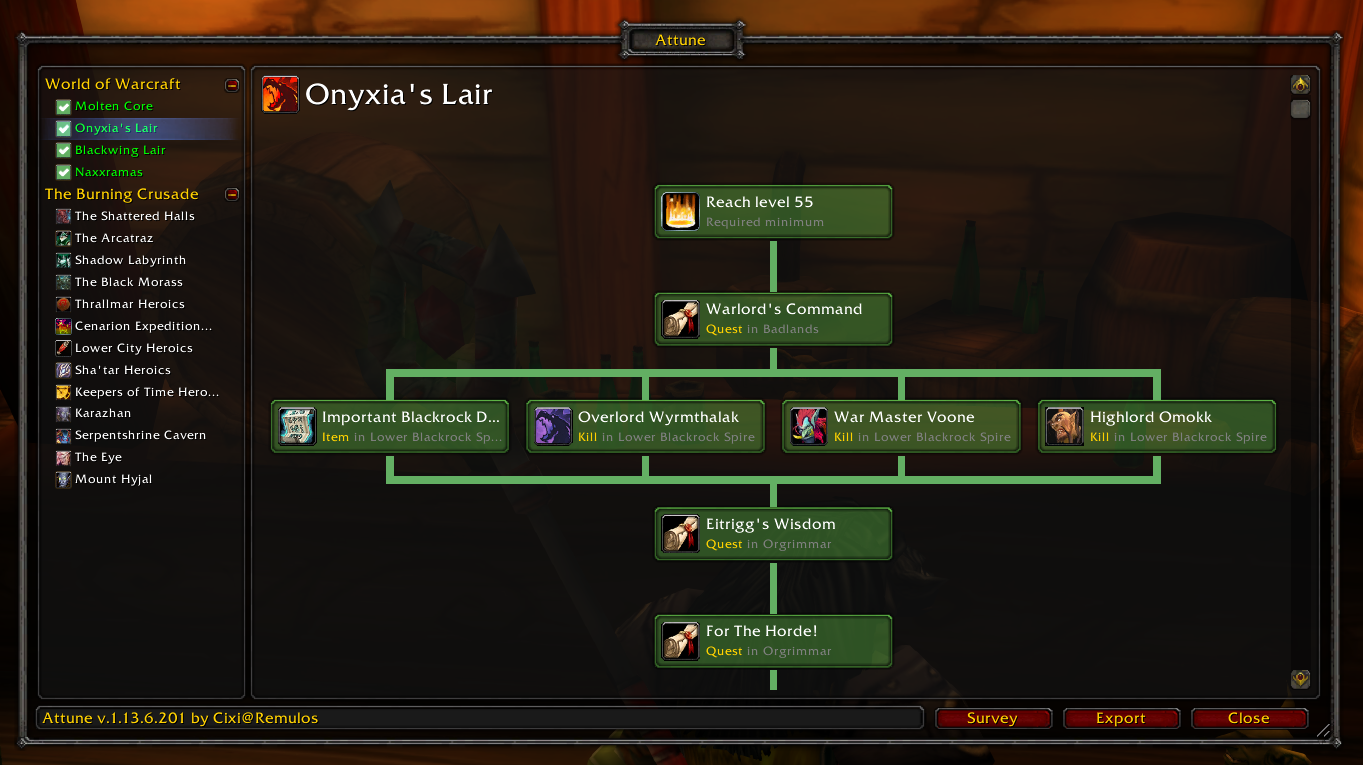 Consolidation of guild progress in the Guild summary tab: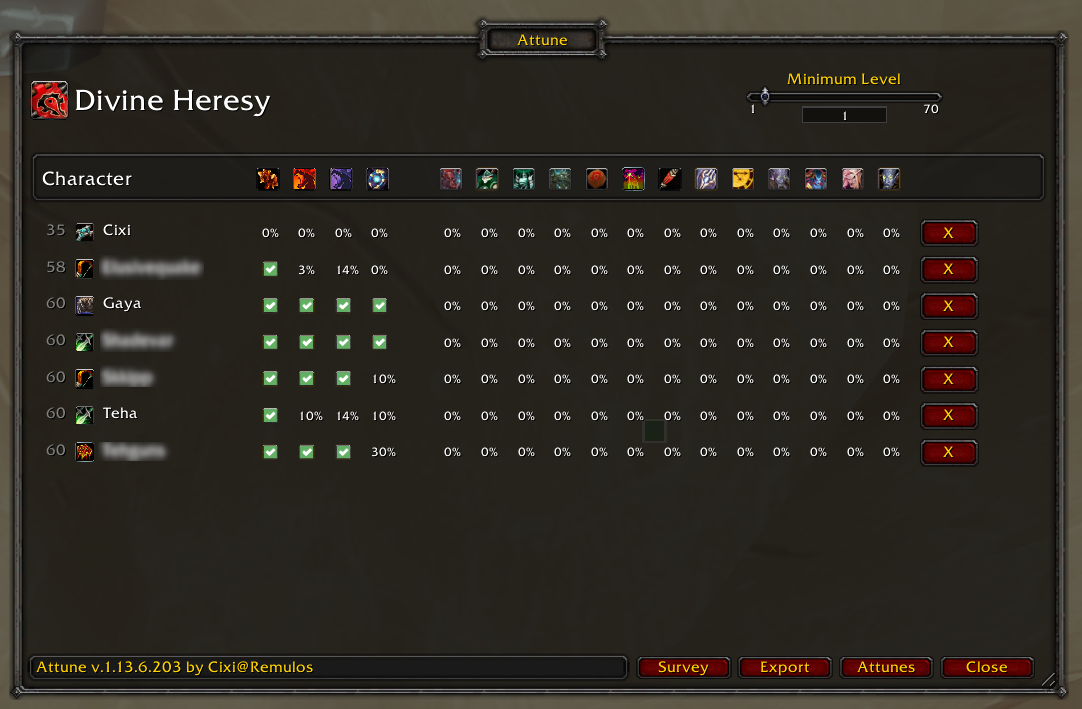 Quest tooltips, including recommended group size: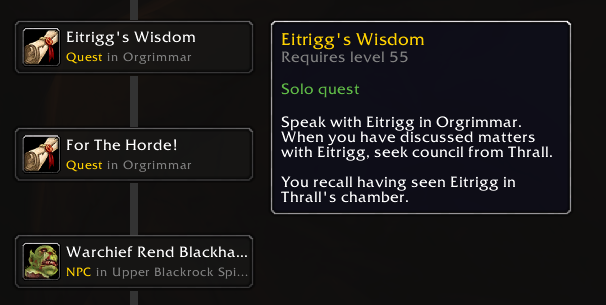 See who's on the attunement step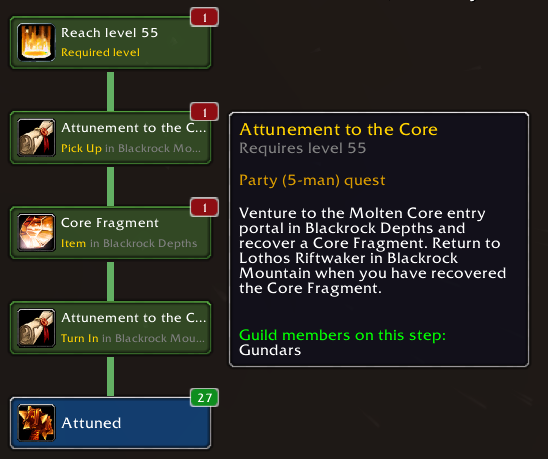 See who's completed the attunements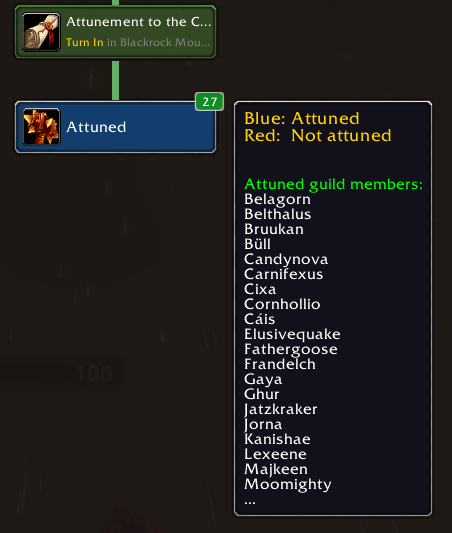 Interface Options:
INSTALLATION:
- Copy the "Attune" folder into your Wow Classic \Interface\AddOns\ folder
- Restart World of Warcraft Classic
HOW TO ACTIVATE:
Just type /attune in chat to display your progress.
If you want to share this progress with the community, click the "export" button.
This will open a window with an encoded string you can copy to your clipboard
To survey the progress of your guild, click the "survey" button to collect the information.
You will then receive progress data from any guild member with the addon.
Once you have enough information, click the "export" button to upload the guild progress on the website.
The survey information is also captured in the Guild summary page, accessible via the "Guild" button
(For this to work, guildies will need the addon too)

CONTACT:
Join the discord server to have a say in the direction of the addon
May the Earth Mother protect you all.
Cixi@Remulos (Classic Oceanic server)