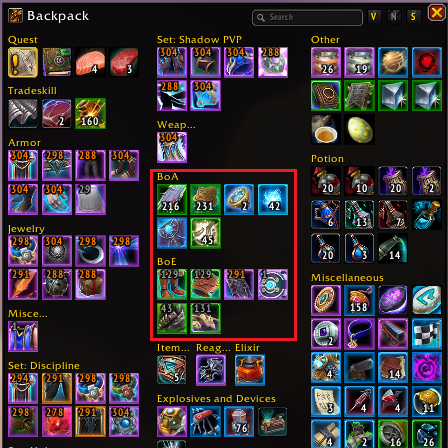 AdiBags BoE & BoA (Post Shadowlands)
I am not the Original author of this addon.
This addon was created by "outroot" in 2012 and not updated.
It was picked up by "Spanky" in 2015 and has not been updated since May 2016.
It broke in the Dragonflight prepatch and I have added fixes suggested by various users on the Adibags git repo.
This addon simply adds a BoE and a BoA filter to Adibags.
A good alternative is AdiBags Bound by Avyiel